Well Spring is here, and that can only mean one thing at Somerset Yurts - yurt set up!! The yurts have to come out of their Winter hibernation and get ready for a brand new season! I thought I would share a few pictures of us setting up Furzeclose yurt, as it's quite an operation and fun to see the different stages :)
First of all we have to set up and tie together the 5 trellis wall sections...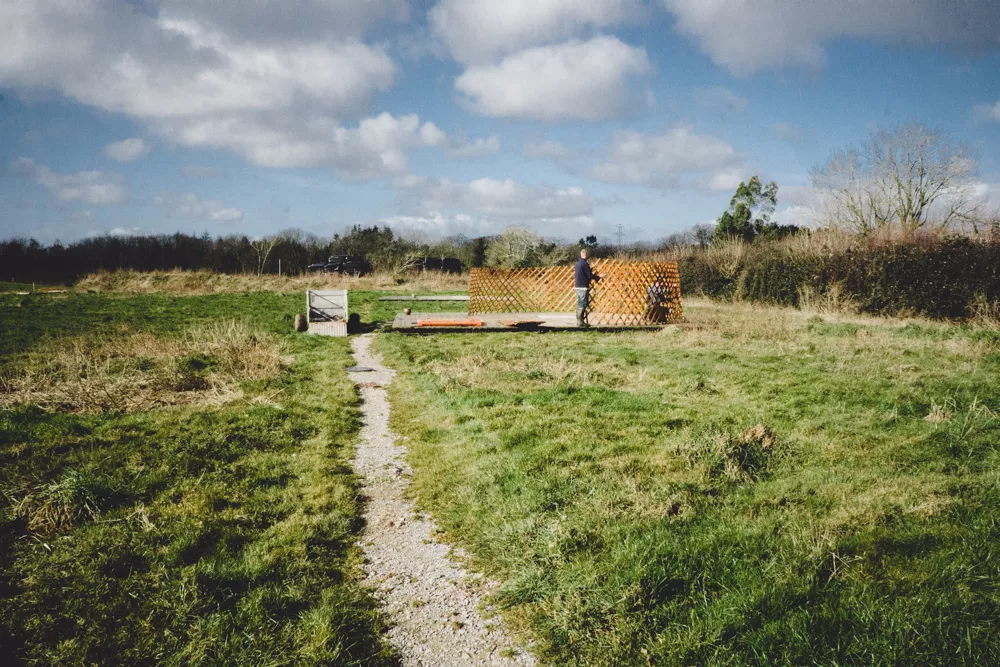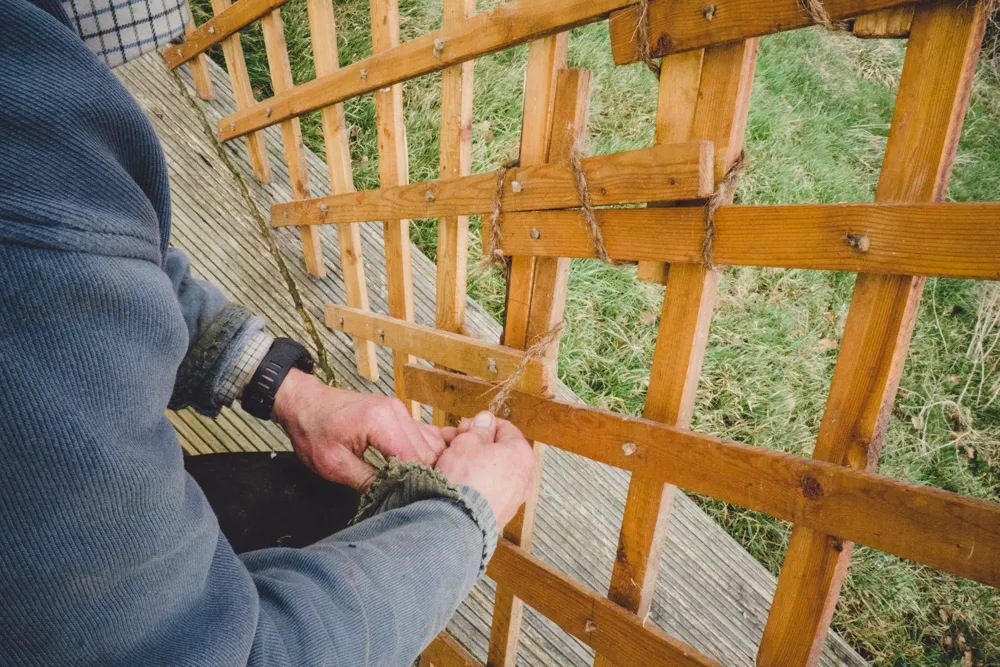 Getting these in place can be tricky, as we try to get them in roughly the right place and height before the next stage. Next we bring the bed and the crown wheel into the centre of the yurt, as there is no way of getting them in once the door is in place! (We've never on any occasion had to take the door off because we've forgotten that small detail, honestly ;-) )
Once the door and crown wheel are in place, we tie 2 ropes around the trellis walls to secure the door in place and start getting the structure in place. This is done farlily loosely and has to be adjusted sometimes.
We then start the process of putting the 81 roof poles in place! This is always challenging because some are too tight and some are too loose, so we have to adjust various bits and bobs to get it right.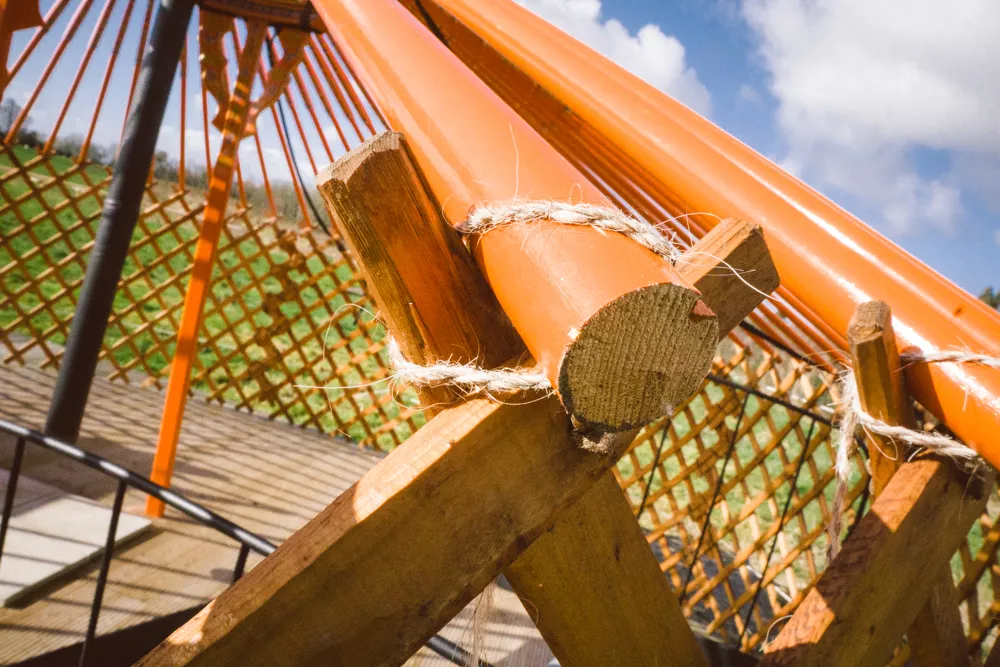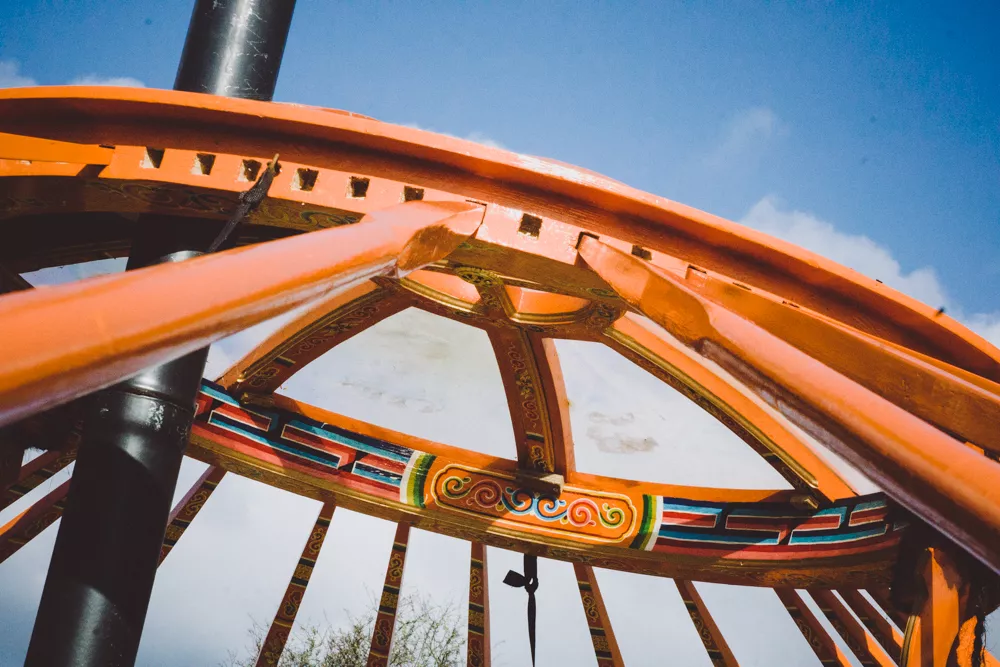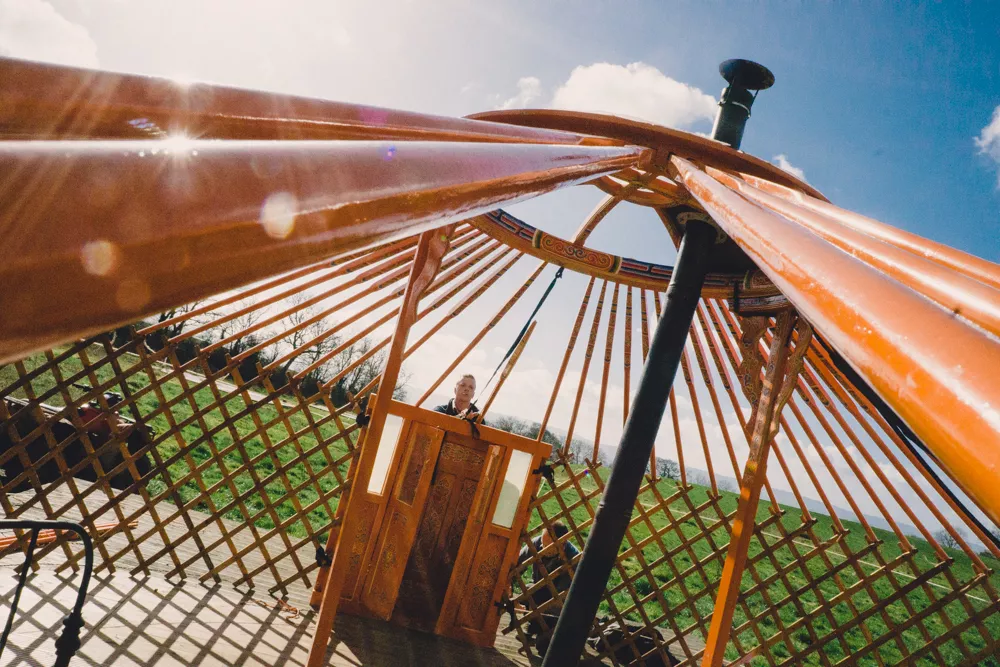 Then we start adding all the fabric layers - the inner cotton liner, followed by the felt insulated roof and walls, then the canvas wall and roof, and finally the outer canvas - called the sun cover. We also add a crown wheel cover on top of that.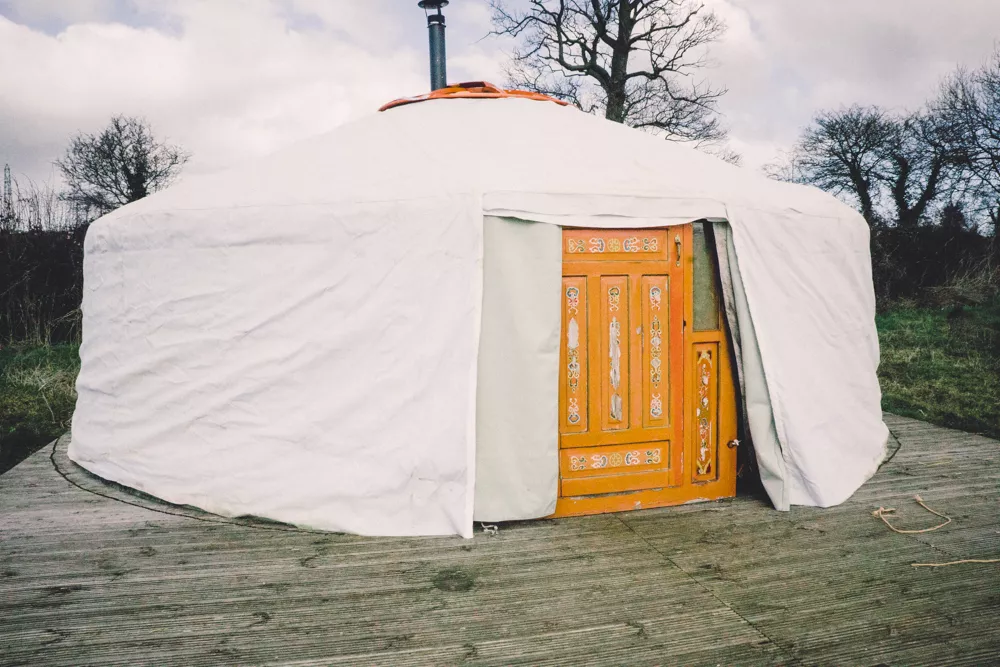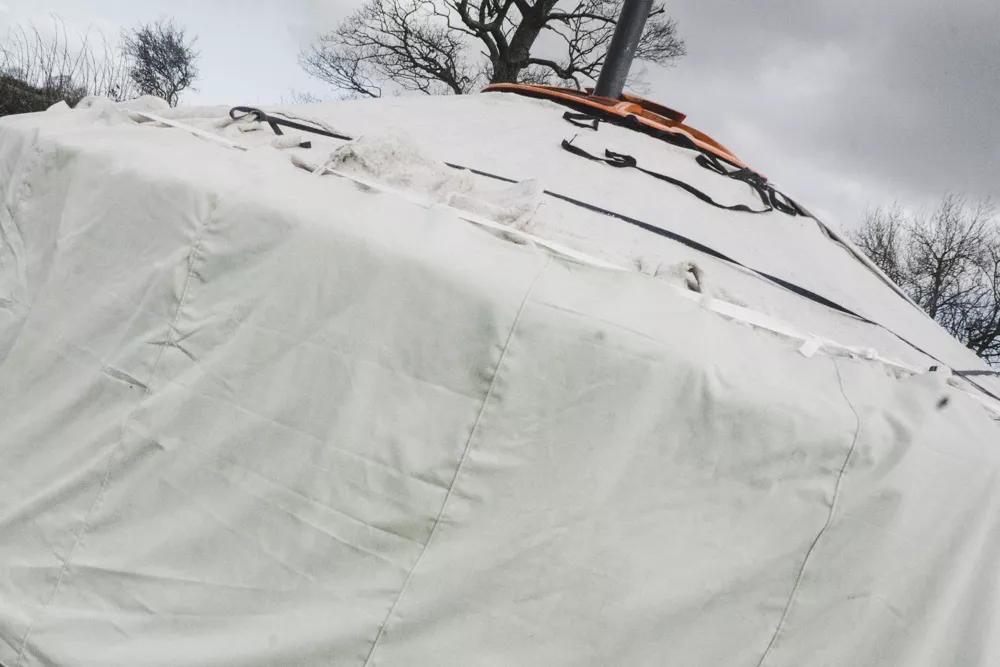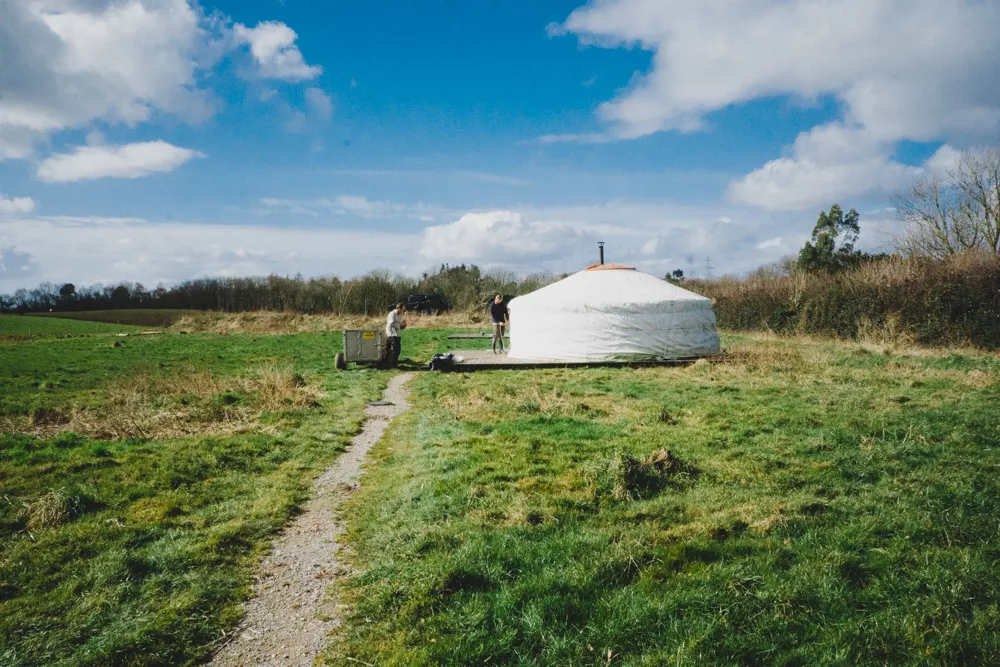 Then the outer ropes are tied and tightened to hold it all in place! All completed, usually in a couple of hours and in time for lunch!
Here's a time lapse of us setting up our first Yurt many years ago!
https://www.youtube.com/embed/yp5G_phHm0g
We are looking forward to welcoming our first guests over the Easter holidays, and the yurts are filling up for the rest of the season fast! Have a look at our bookings page for prices and availability if you fancy escaping to the countryside soon :)