Accommodation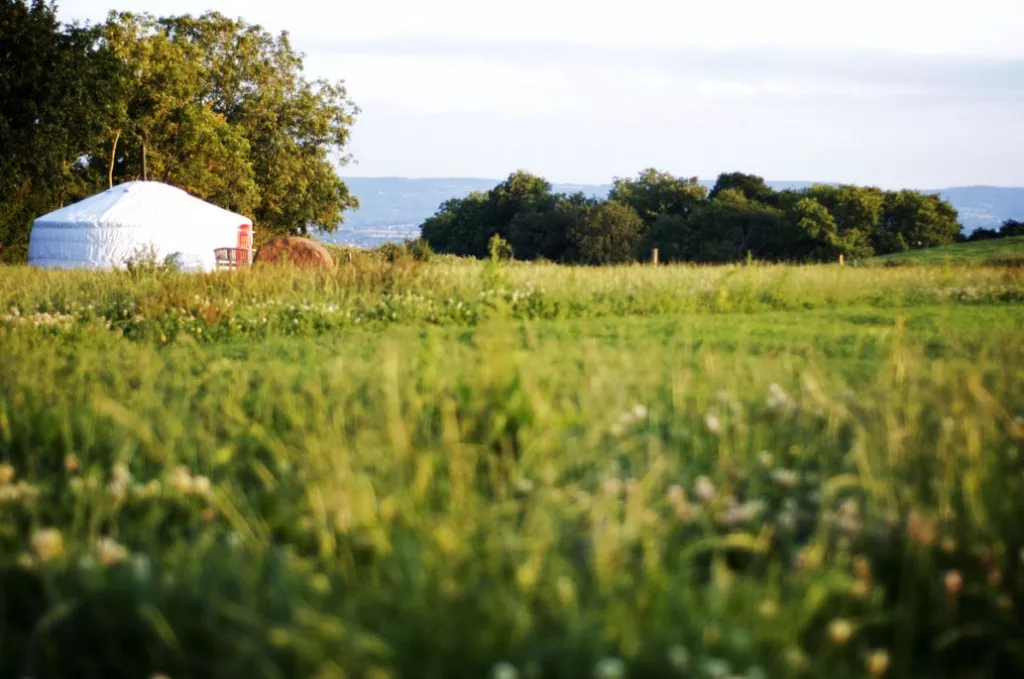 Somerset Yurts is situated on Hill Farm, an arable and dairy farm in the Quantock Hills. We are around 5 miles north of Taunton, the county town of Somerset.
You will find our site nestled over 3 beautiful, peaceful fields that boast stunning, uninterrupted views over Taunton Vale and the Blackdown Hills beyond. In such serene surroundings you'll soon unwind and find yourself immersed in the countryside.
Below you'll find more information about the types of accommodation we have available for you.
Yurts
We have 4 traditional Mongolian yurts – Cherrygrove, Moonslade, Gotton Down and Furzeclose – and one UK made one – Meadow Yurt.
The Mongolian yurts have a lovely cosy feeling to them, with multiple layers of fabric and felt to keep you warm and dry, and wonderful bright hand painted roof poles with tradition mongolian patterns.
The Yurts are about 6m across and inside you'll find: a double bed, double futon, table and chairs, a couple of smaller side units and the woodburner. Outside there is a BBQ and picnic table. As with all our accommodation it's a short walk to the facilities barn which provides a regular kitchen, hot power showers and proper flushing loos.
Meadow Yurt is a slightly different design – it's the same width approx 6m across and it has the same contents inside – double bed, futon, table / chairs side units and woodburner – but a slightly different layout and yurt design. It feels a little more open and spacious due to a different design of the roof poles and is made of a beautiful oiled cherry wood. Outside contents the same as the Mongolian Yurts – a picnic table and BBQ.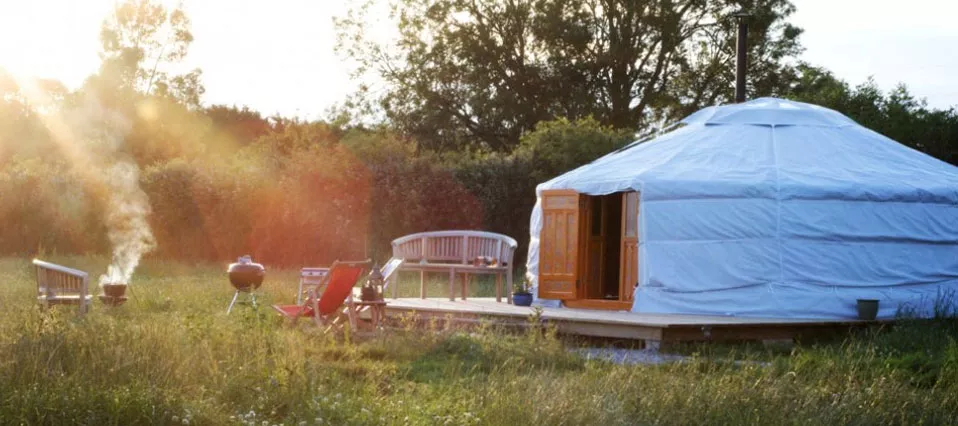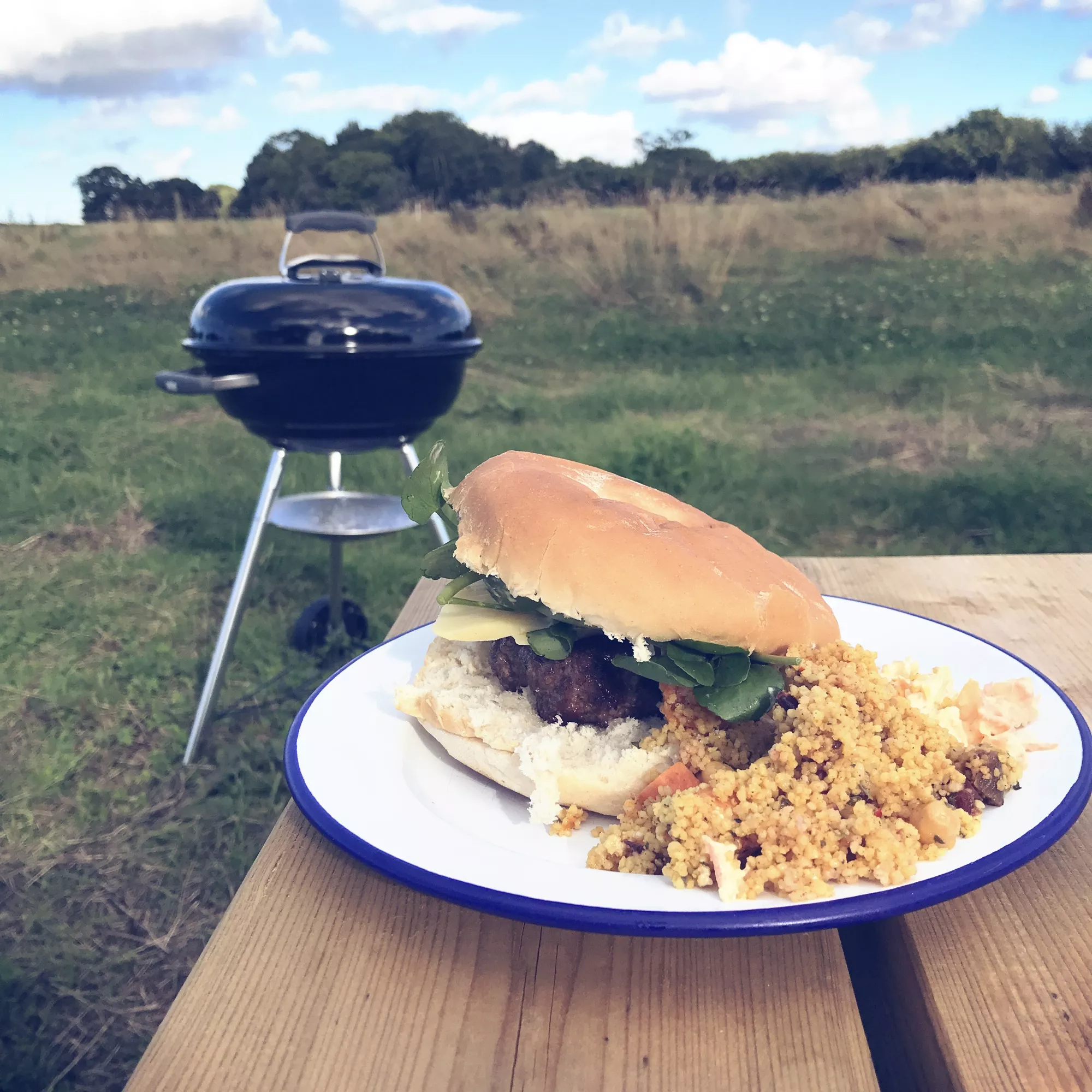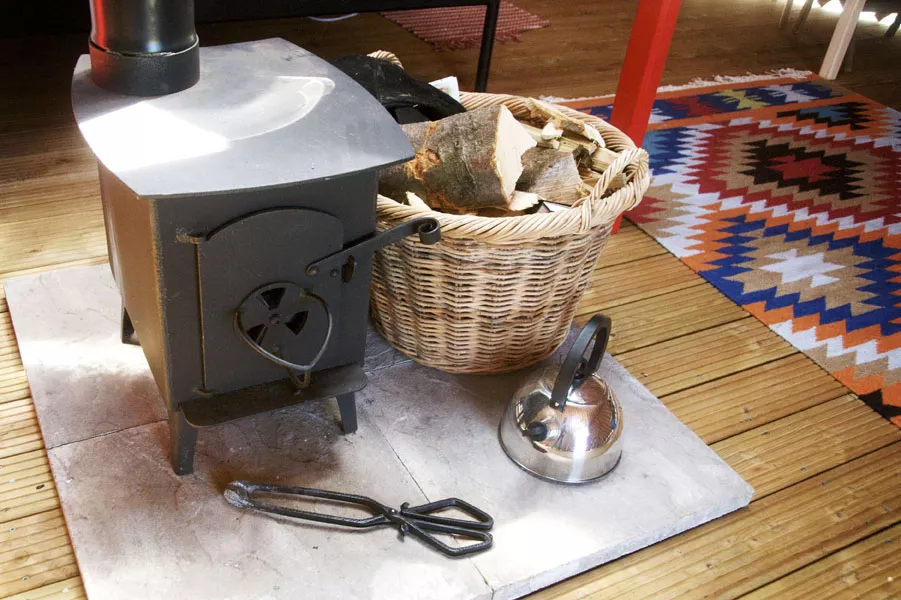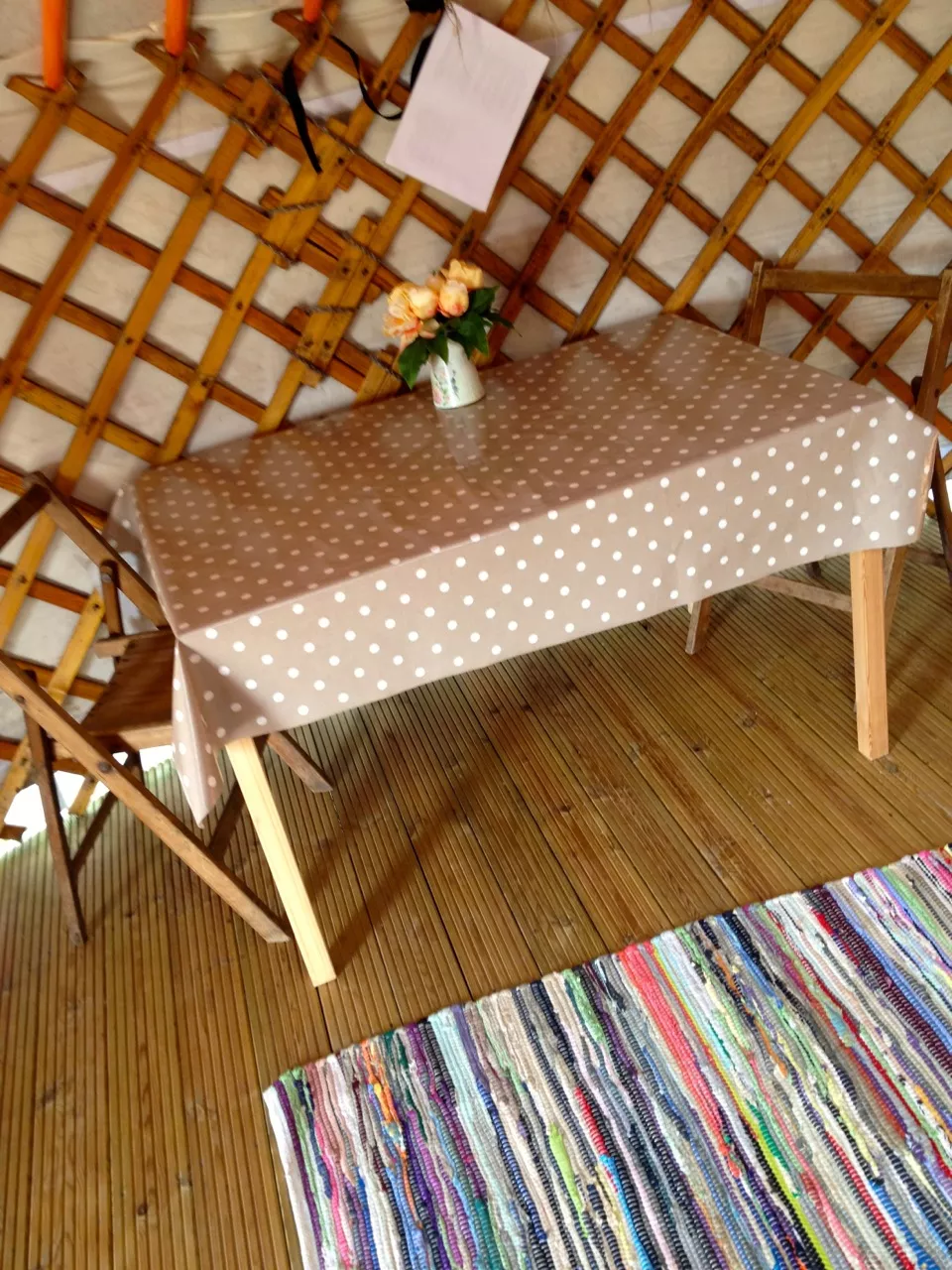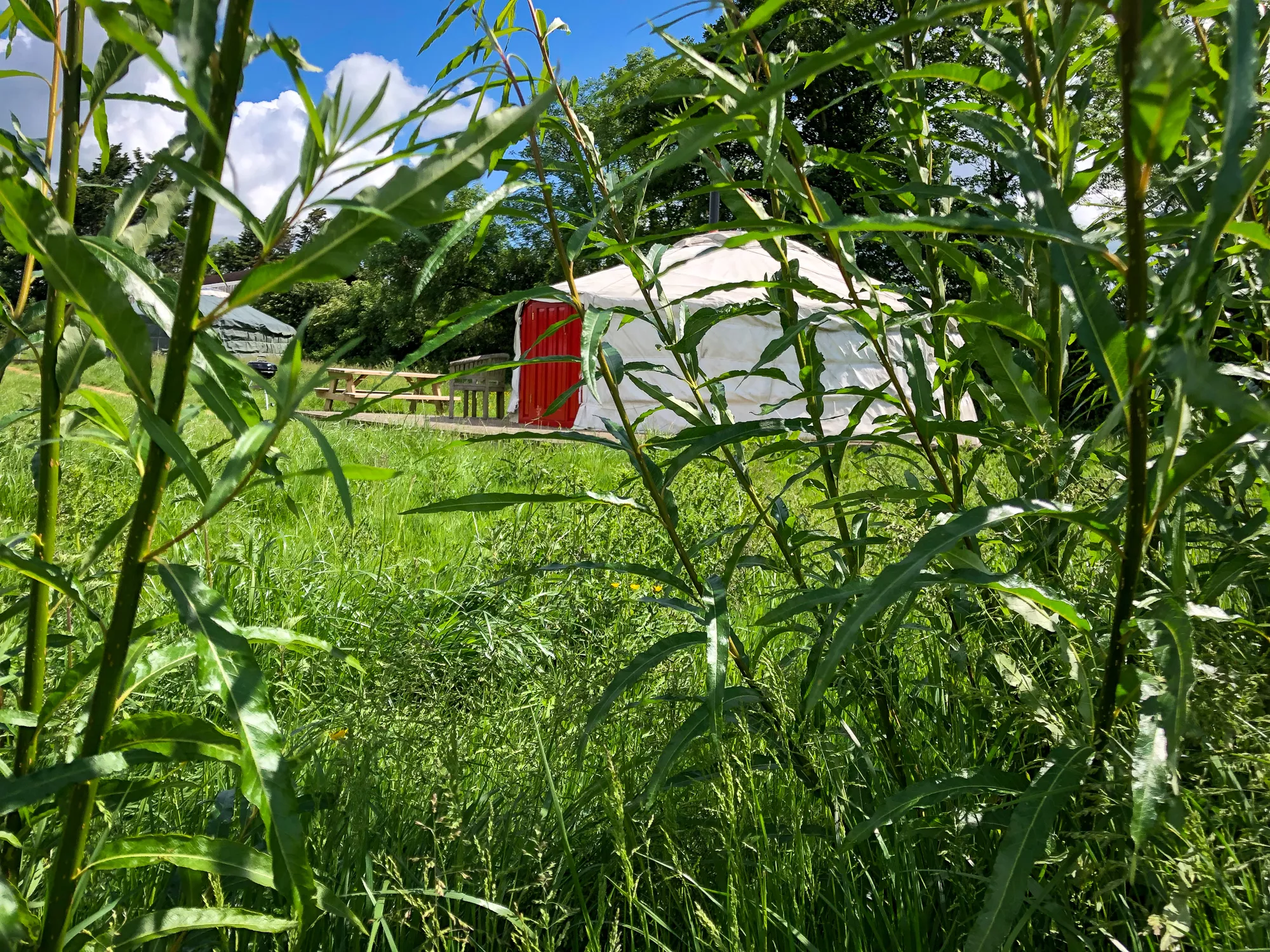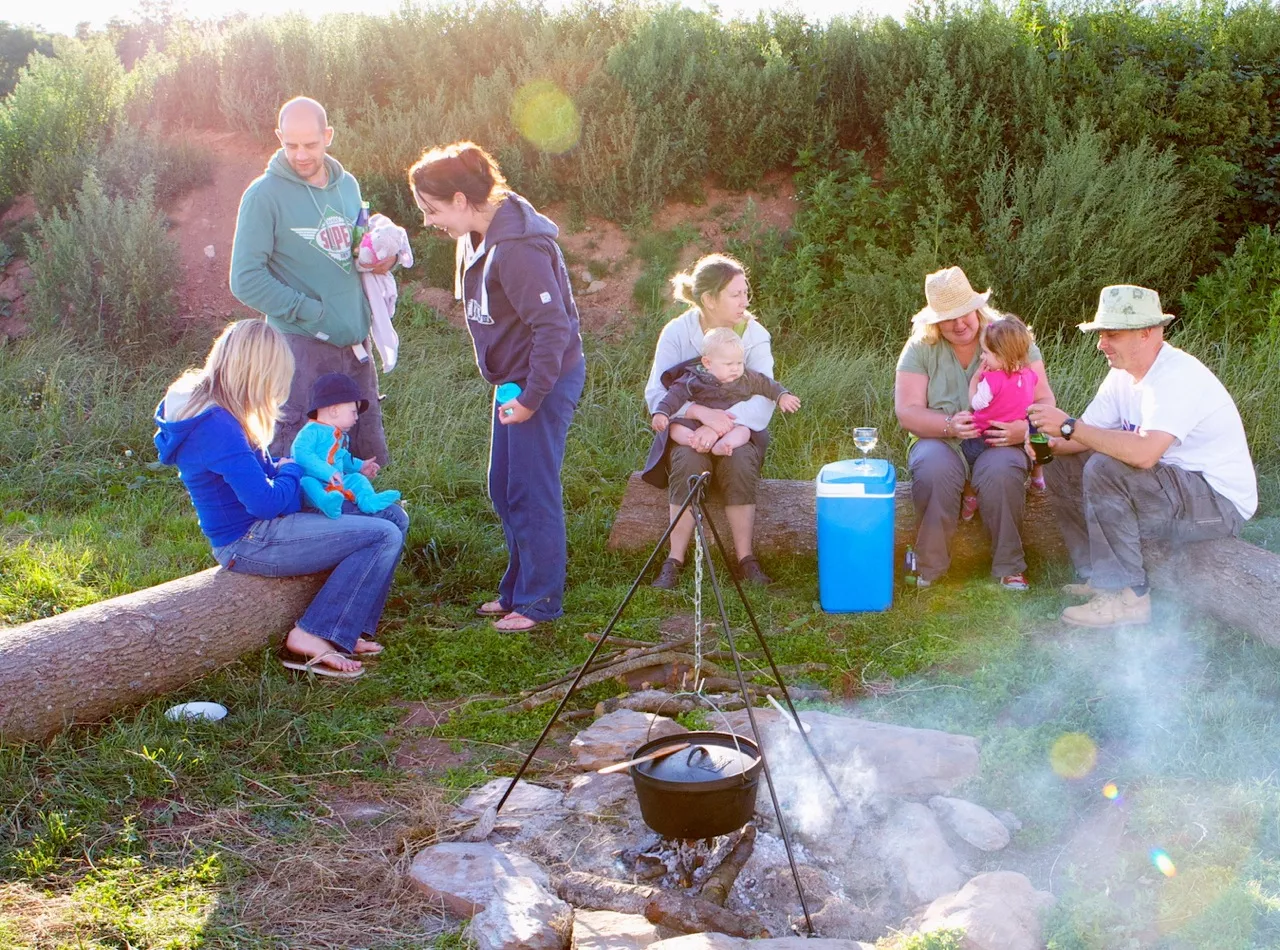 Safari Lodges
New in 2018, our safari lodges make a fantastic addition to our site.
Sleeping up to six people, these beautiful lodges each have two separate bedrooms, with a double bed in one, and a bunk bed in the other. They also boast a well equipped kitchen, with fridge, ceramic hob, kettle, and toaster etc. as well as your own private bathroom with hot shower and proper flushing loo.
The living area includes a dining table and chairs, double day bed, and multifuel woodburner to keep you toasty and warm.
The large covered veranda makes a perfect place to eat al fresco, relax and enjoy the countryside views, watch the sunsets and star gaze at night.
So, if you fancy glamping with your own private facilities and lots and lots of space – our lodges are perfect for you!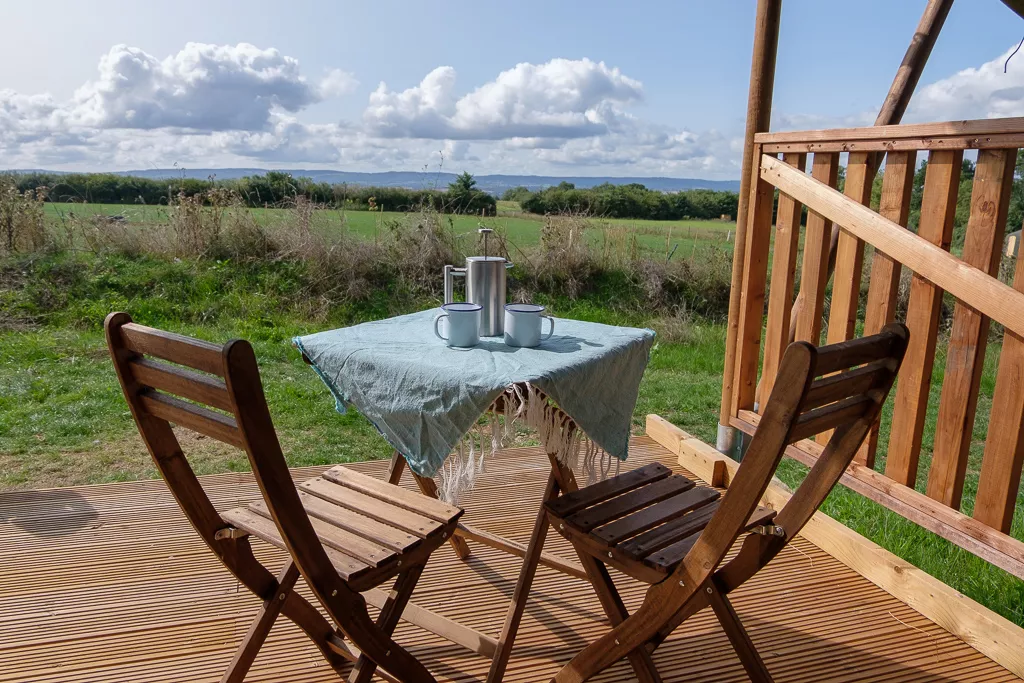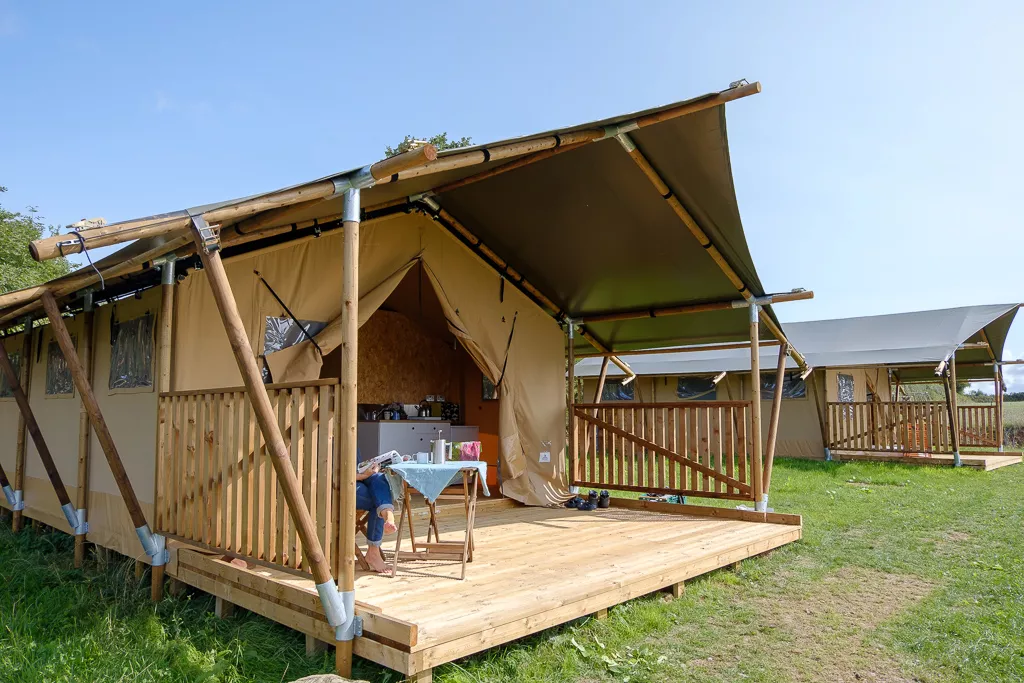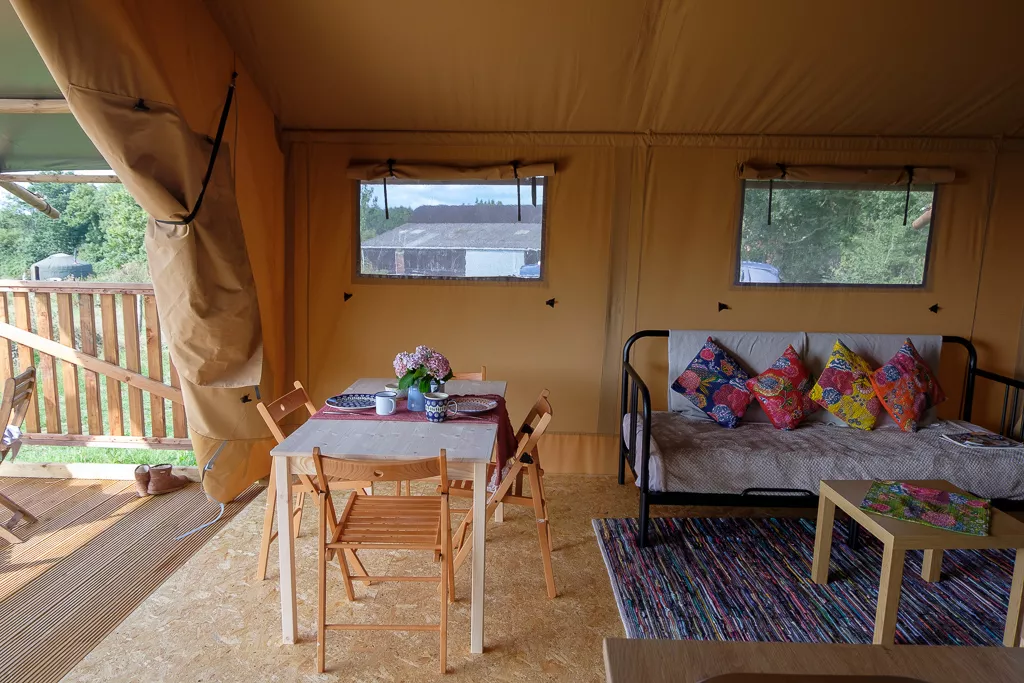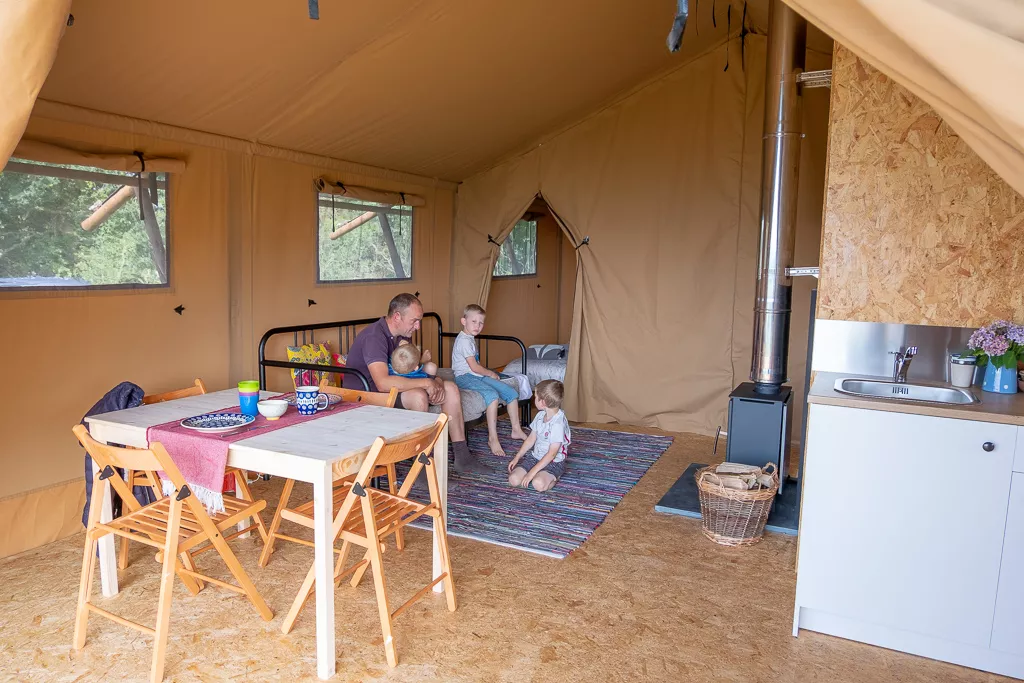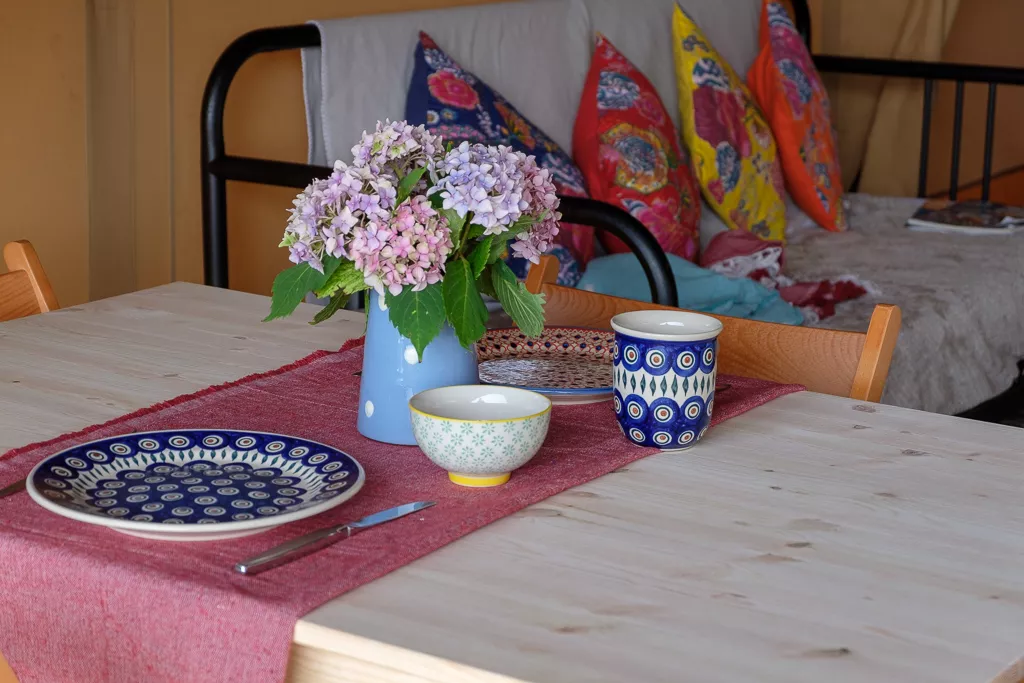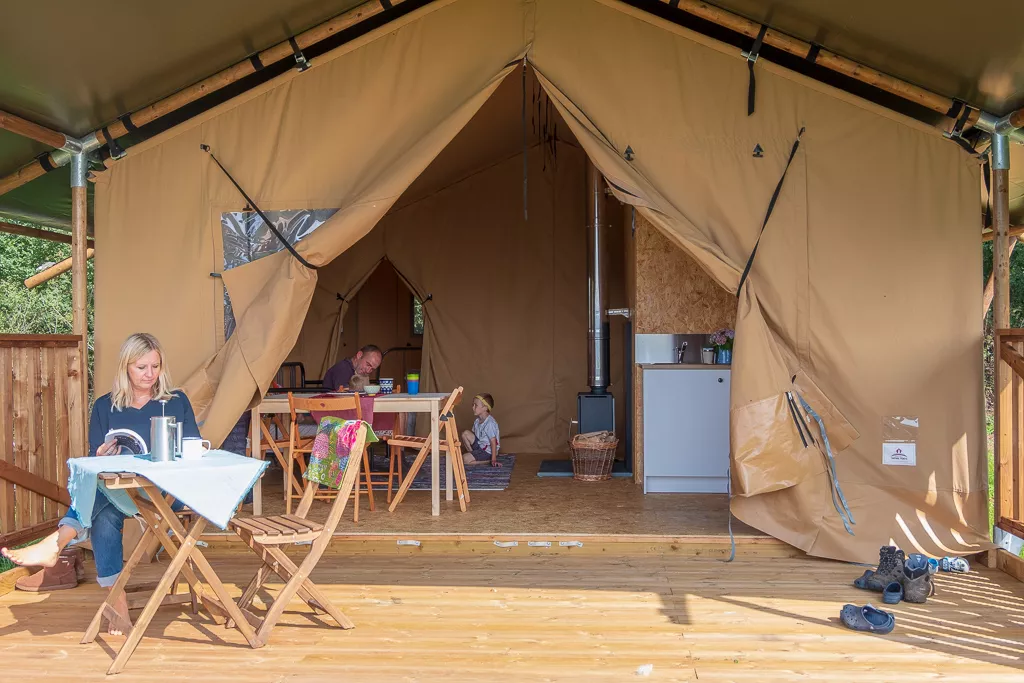 Geodesic Dome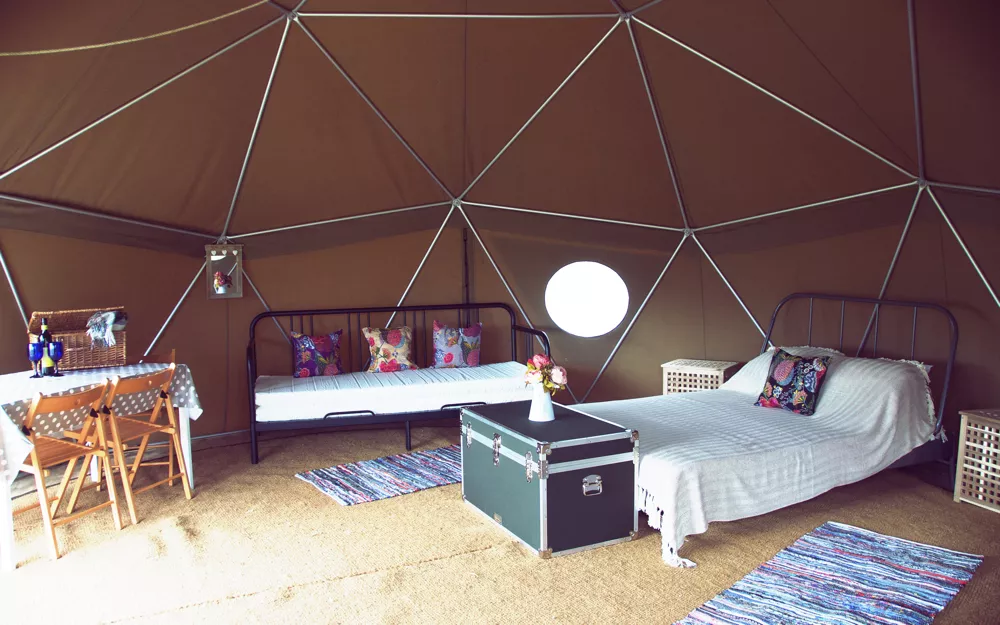 At 6.5m in diameter, this is a really spacious canvas geodome, with a fabulous window overlooking one of our meadows, perfect for sitting and admiring the beautiful Somerset countryside, or for some evening star gazing.
The dome is furnished just like the yurts, with everything you'd expect, including a regular power supply, comfy double bed, double day bed, and a lovely crackling warm wood burner to keep you toasty in the evenings. This makes a great choice for older children, as there is more space than the yurts, and plenty of room for additional camp beds if you have 3 or 4 children. We've stayed in the Dome multiple times with our children and it's a lovely cozy space.
As with all the other units, outside is a picnic bench and BBQ.
Facilities
The Dutch Barn is the unsung hero of Somerset Yurts. Home to a spacious and fully equipped communal kitchen/dining area, and a bathroom with proper flushing loo's and hot power showers – the perfect partner to your lovely yurt!
Cooker, toaster, kettle, fridge, freezer
Plenty of crockery, cutlery, pots, pans, chopping boards etc.
2 large dining tables, each seating 10
Games corner with giant jenga, board games, playing cards, books, colouring pens and pads
OS maps and guides to the local area
Huge sheltered outdoor area perfect for some shade, or for BBQ's should it dare rain! with plenty of picnic benches, usually some hay or straw bales and festoon lighting for the evenings.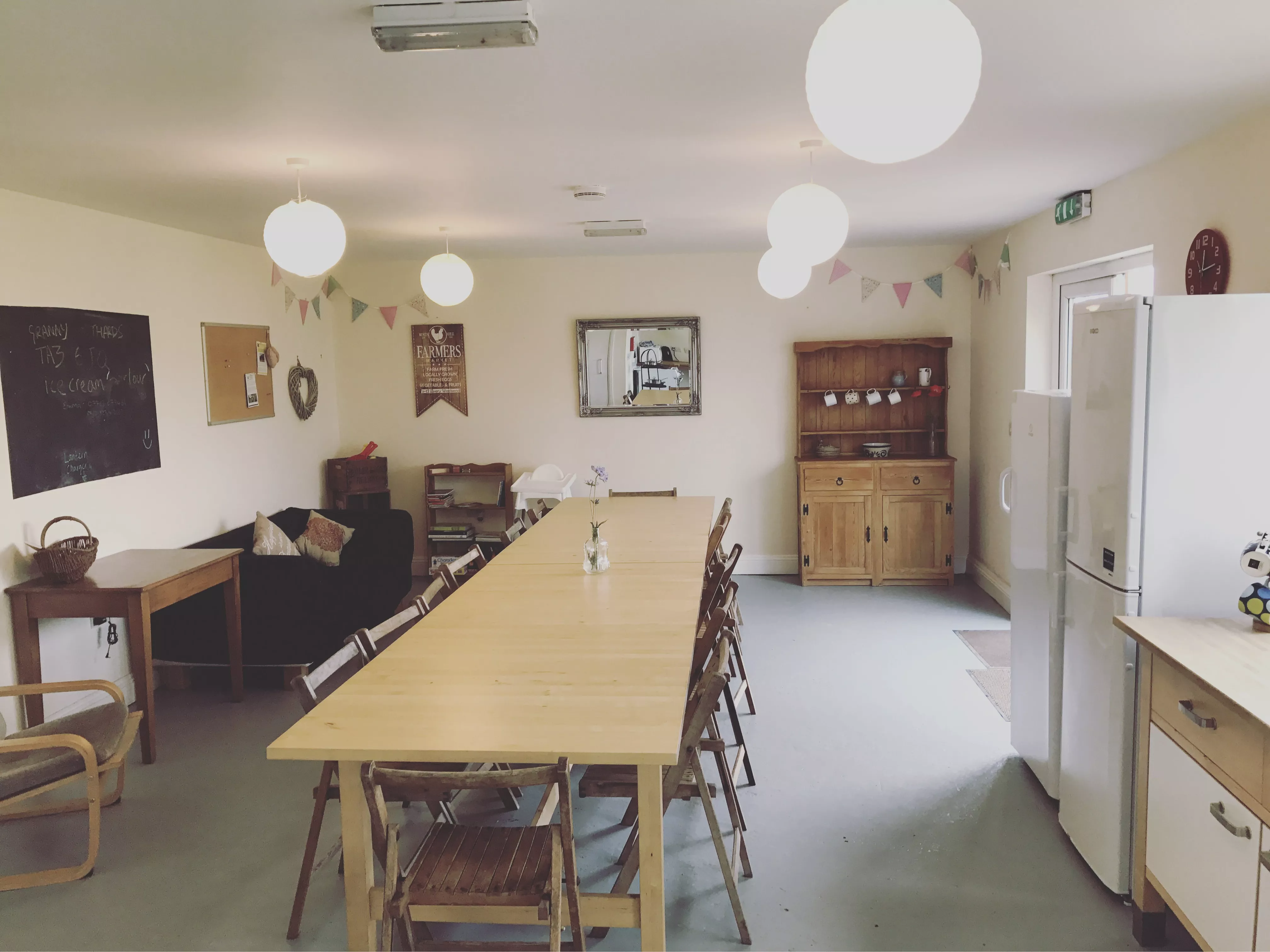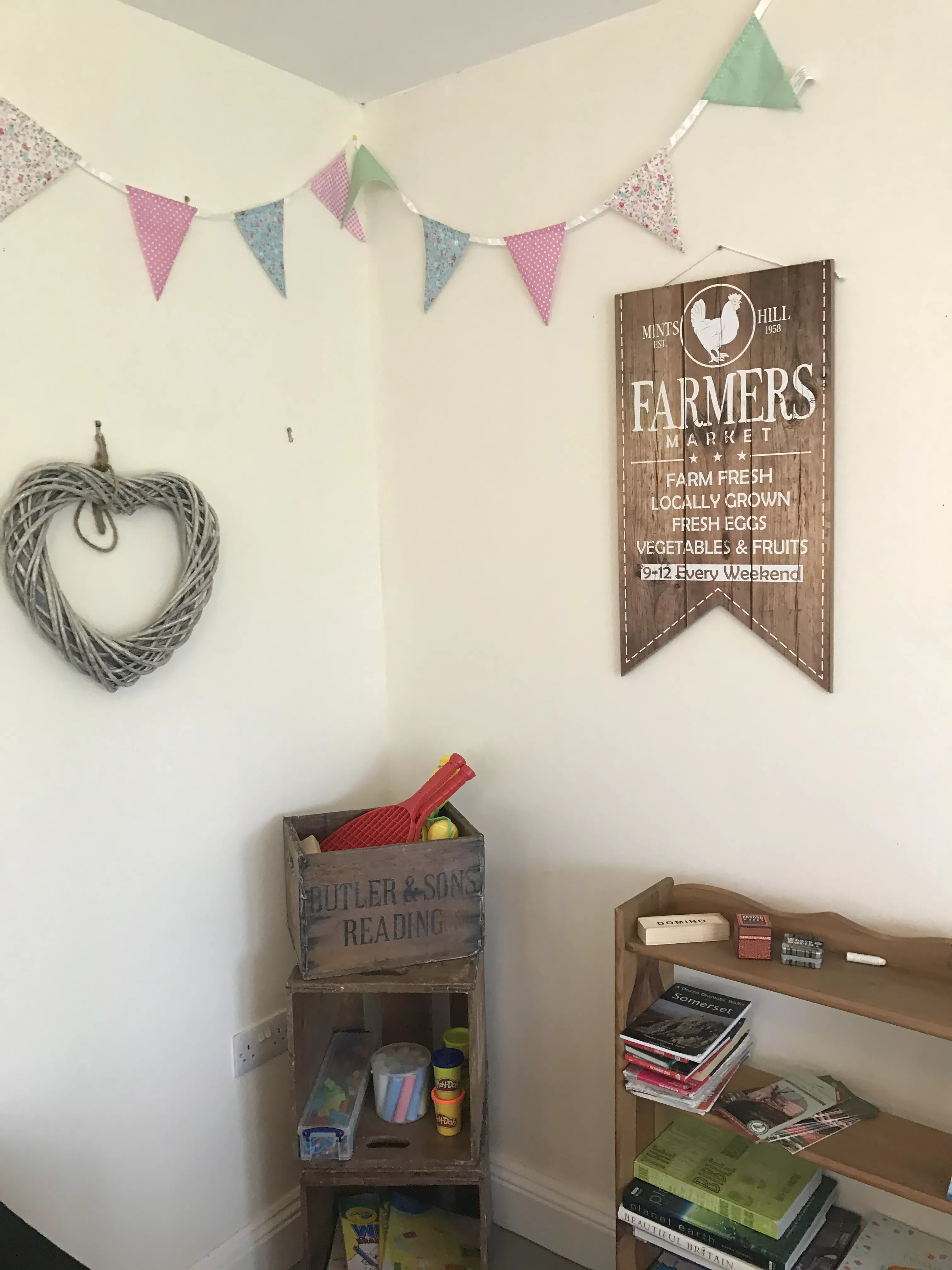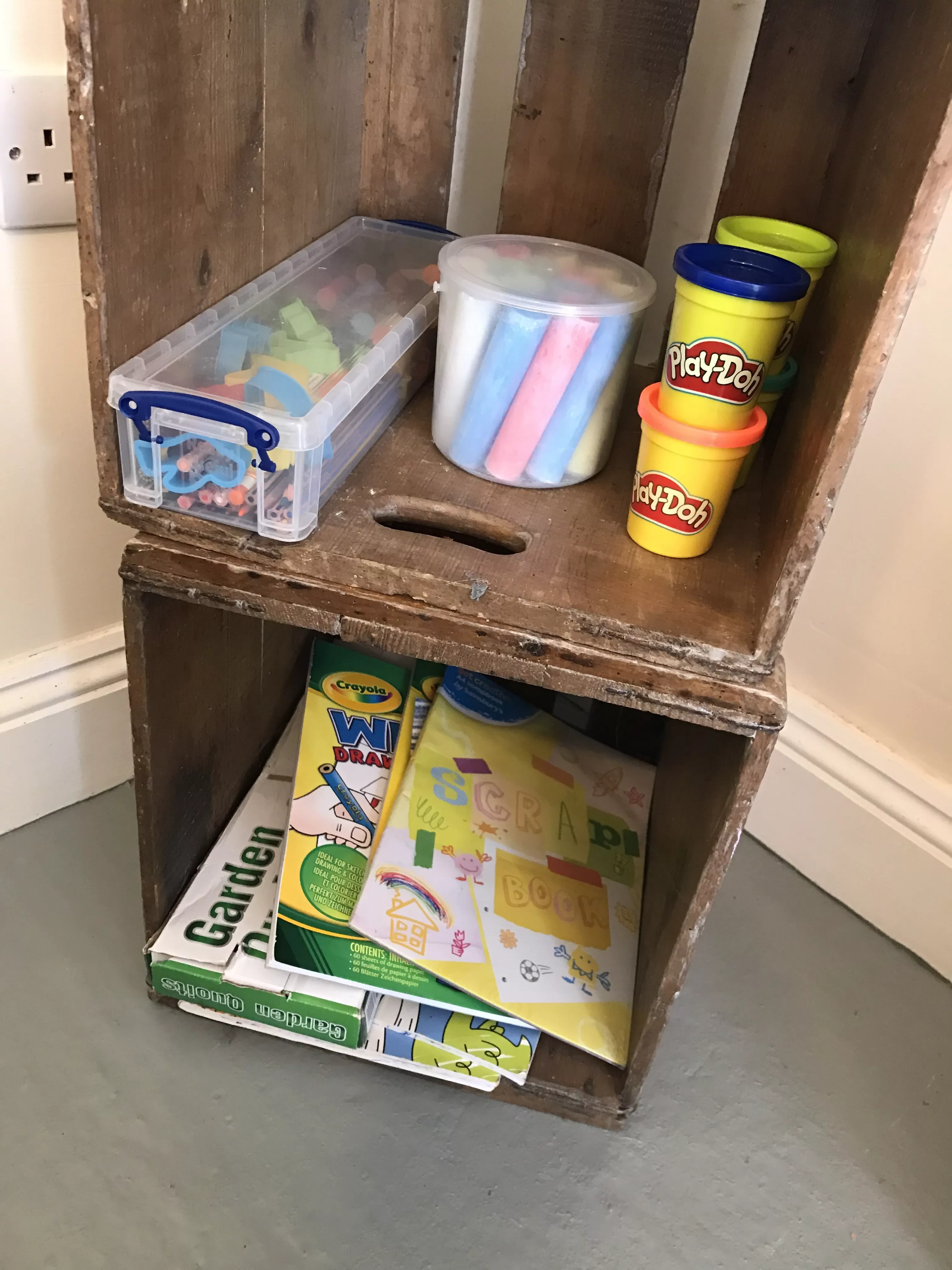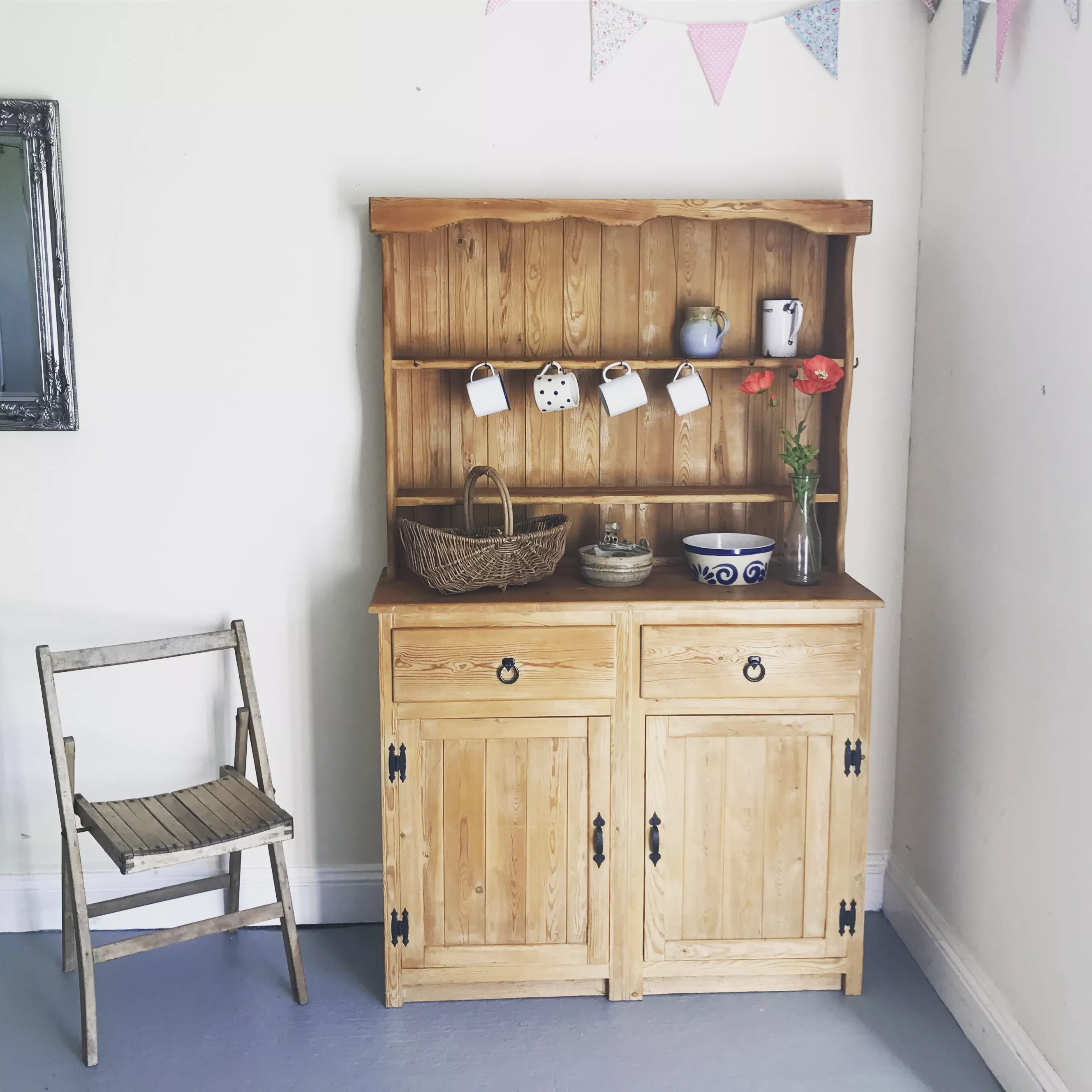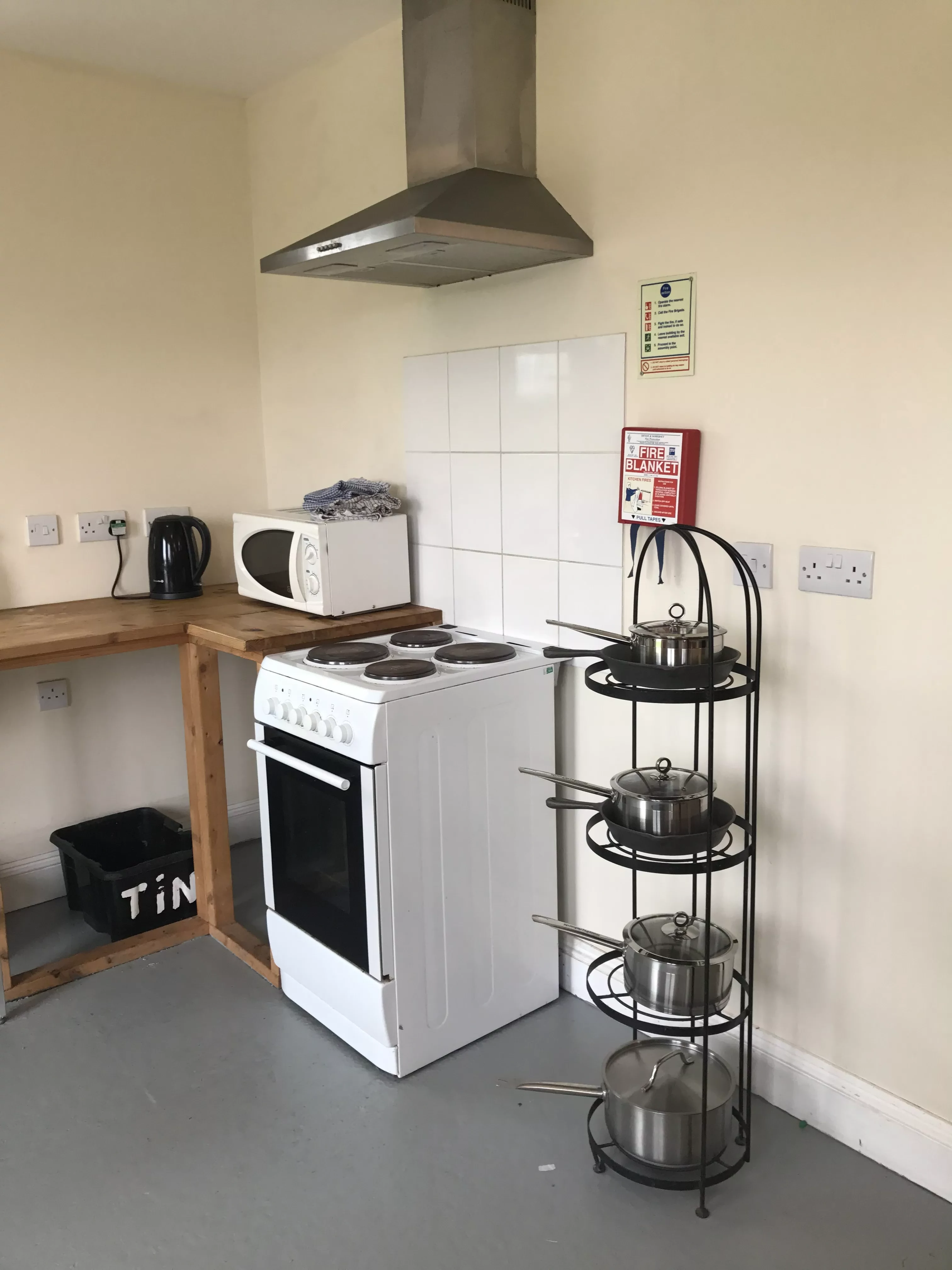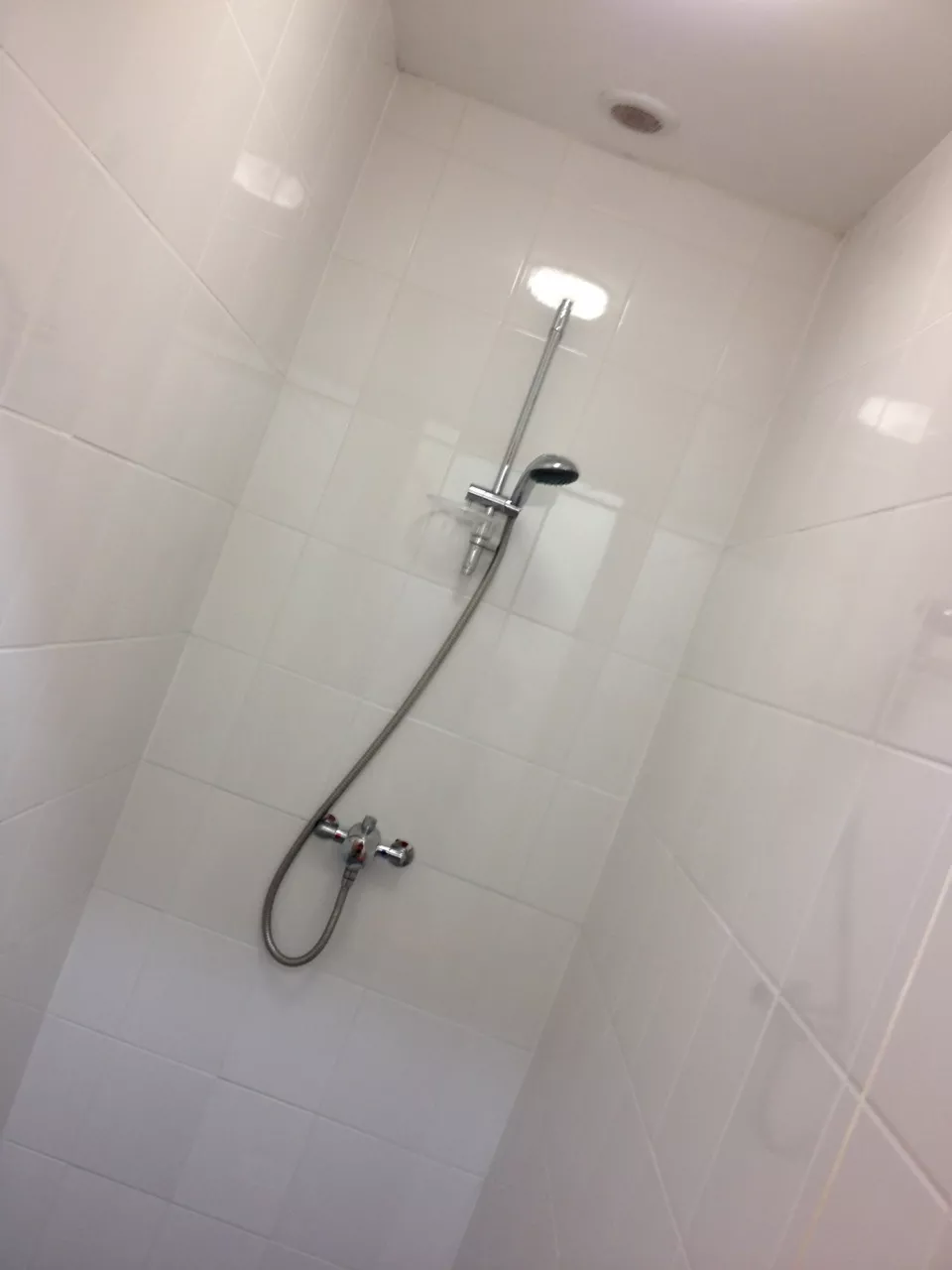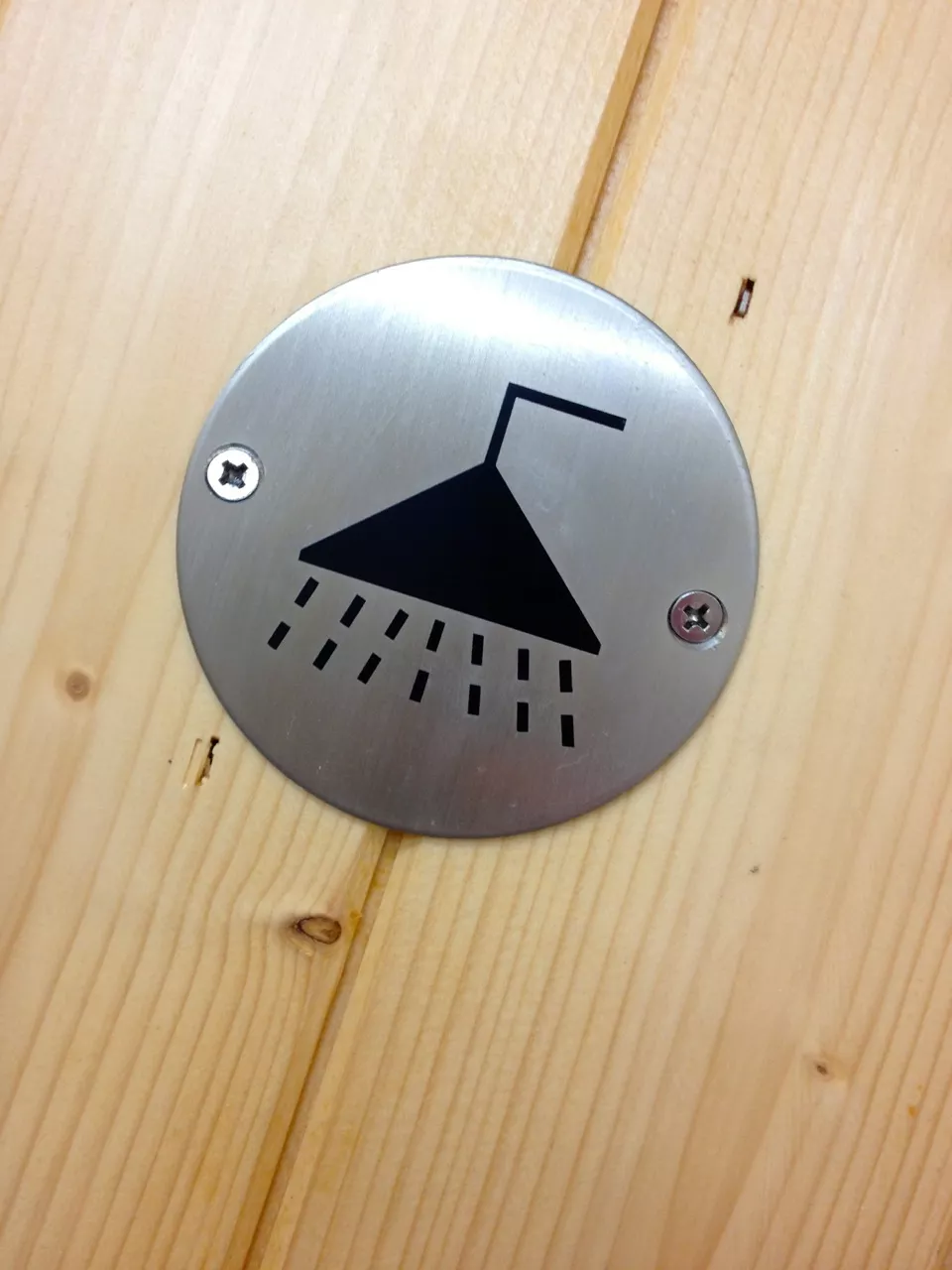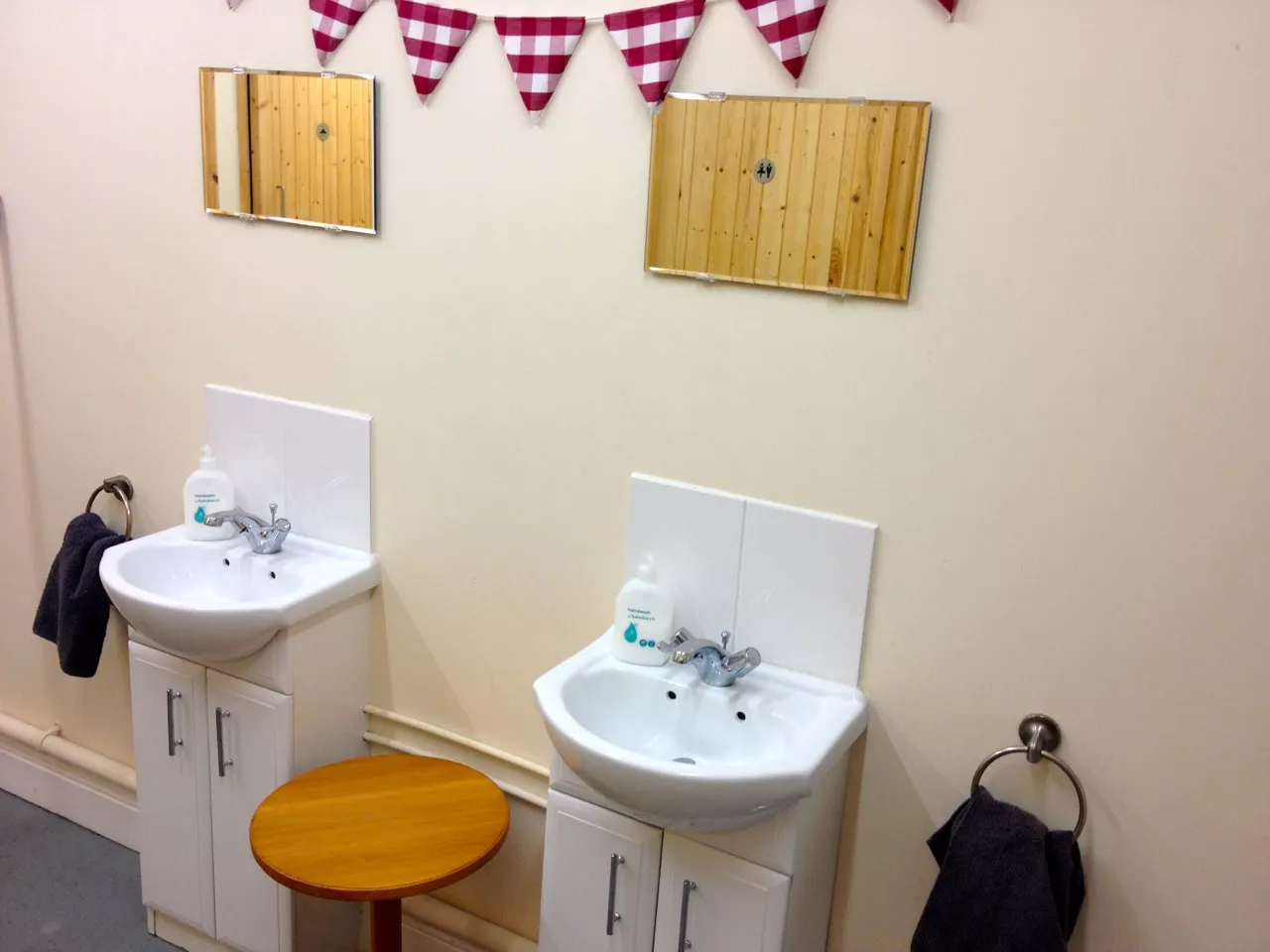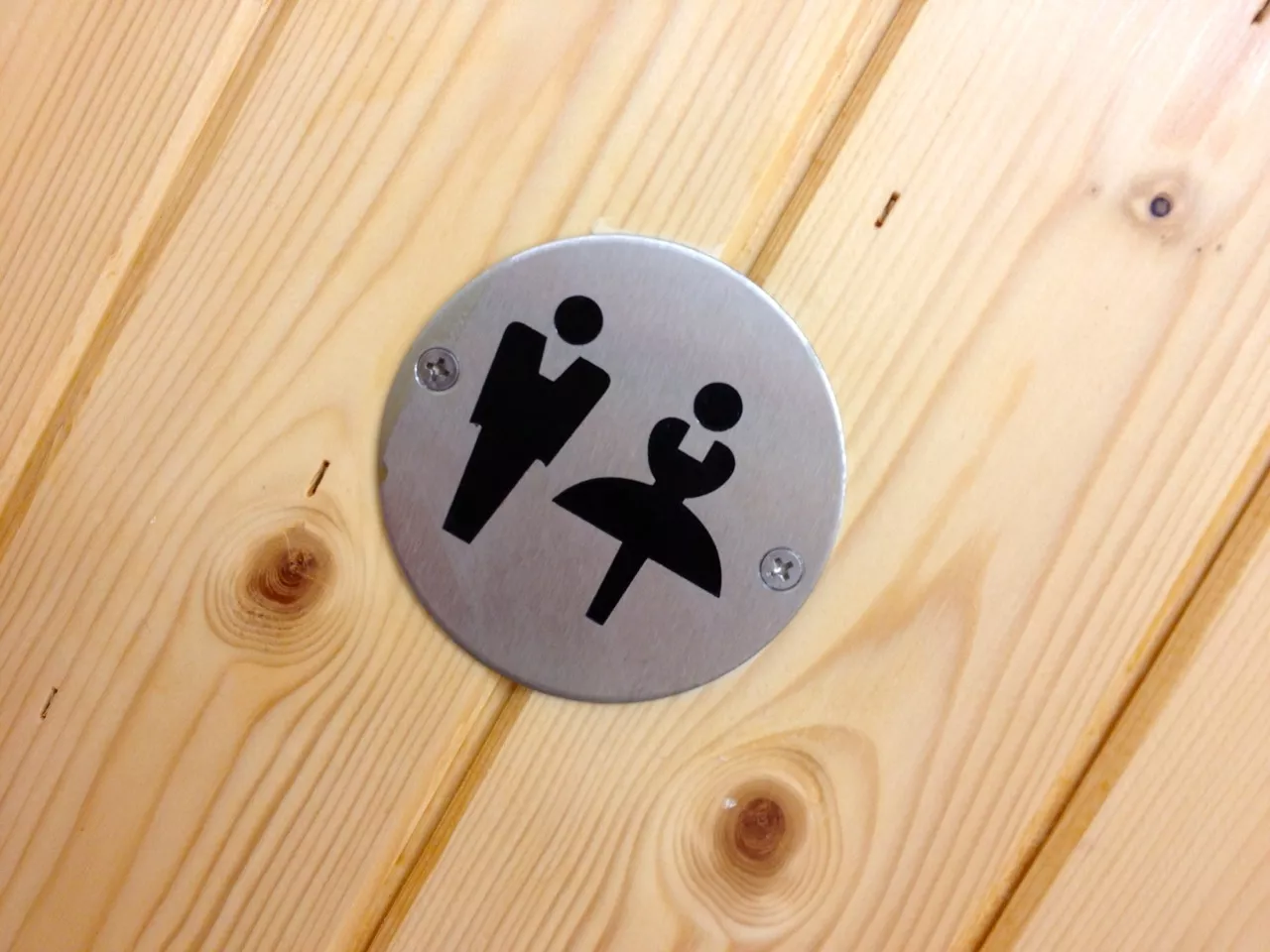 Availability
Our availability calendar is below – do check our booking page for any last minute offers we might have running.
Map of the site
Please do get in contact with any queries.