The Prakti Stove: Glamping Cooking with your family made easy
Table of contents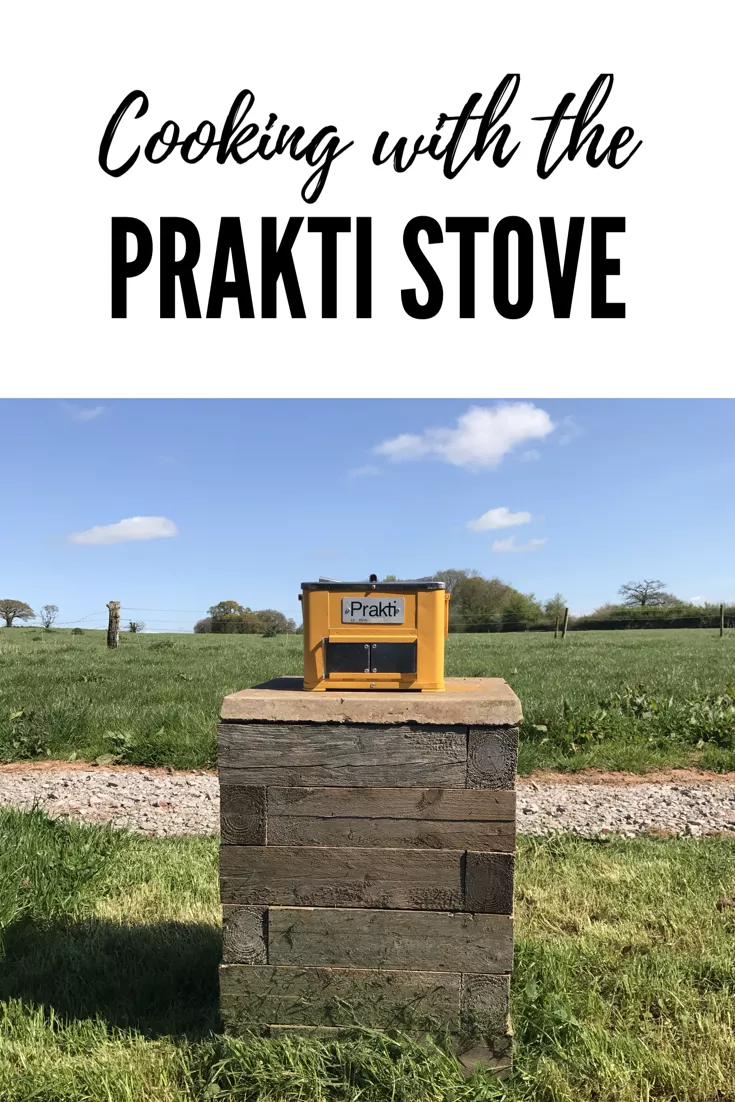 Let me introduce you to a really amazing bit of glamping kit that you will get to play with during your yurt holiday - the Prakti Stove.
We were really fortunate to have the UK distributors of this fab little product come and glamp with us a couple of years ago.
They were travelling around the country visiting food festivals to show off the Prakti, staying over for a few days at the yurts while they went to a local food festival in Somerset.
As soon as Mark and I saw the stove, were really interested to see how they work, and Ali from The Charcoal Burner Company was happy to show us.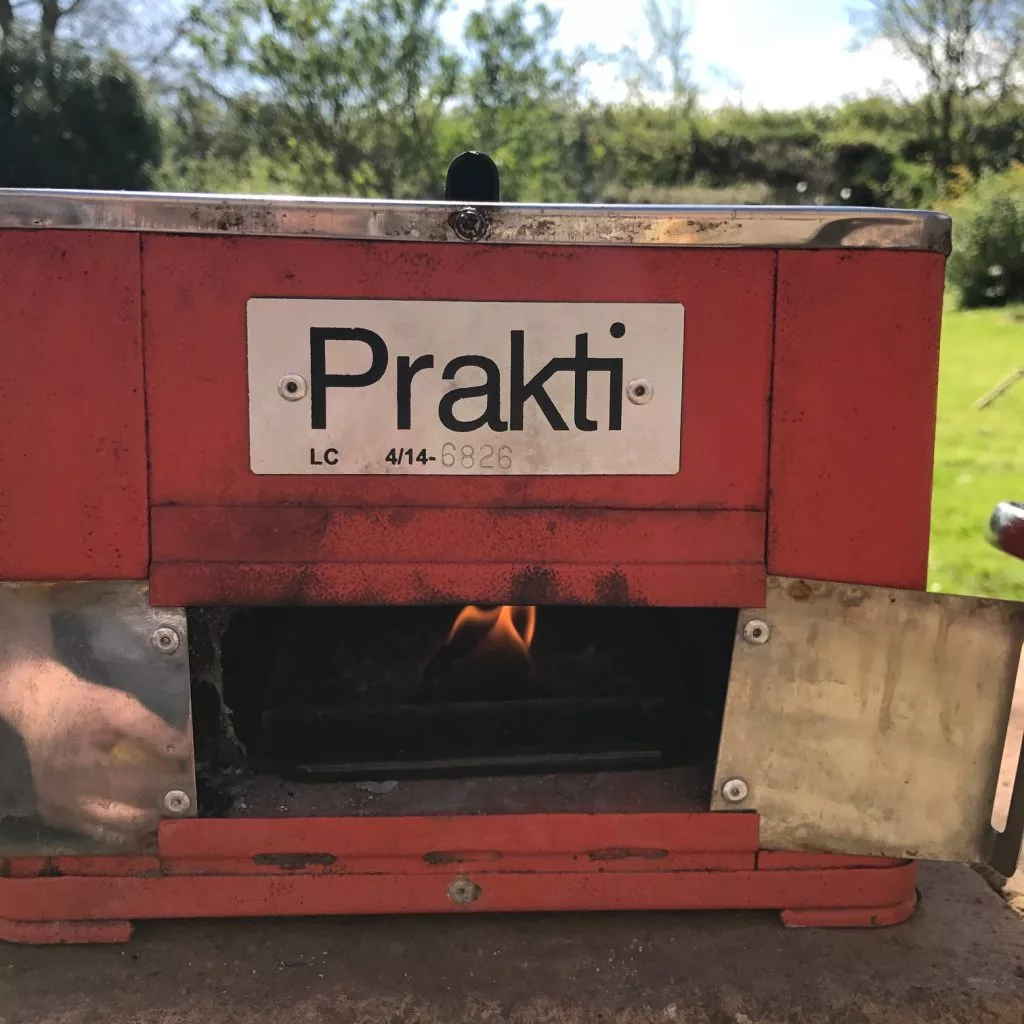 We purchased one from him straight away before they got sold out at the festivals!
We had been somewhat unimpressed by the gas camping stoves we had in place at the yurts, but we didn't really have any other options for boiling kettles, water for pasta, frying breakfast etc. so the gas stoves had to do.
After a summer of rigorously testing the Prakti, in the name of quality control, we were so impressed with the Prakti, that we ordered enough to start rolling out the replacement of gas stoves at the yurts! (it's a tough life, but someone has to cook outside in glorious sunshine for the benefit of our future glampers! ;-) )
So why is the Prakti Rocket Stove so great?
They are extremely efficient and easy to use - once lit, they burn for a good amount of time with just a little temperature control required using the vent doors at the front.
More sustainable than the gas camping stove option - they use a small amount of charcoal, and we have available locally produced charcoal from a sustainable source.
They cook really well! No flames being blown out by a gust of wind (like you get with the camping stoves)
We love the almost zen like nature of the design - so simple, yet so effective. They are also really durable, and should last a long time - so less wastage than the camping stoves that we have to replace every couple of years.
It is fun making fire! Simple ;)
We really love everything about the Prakti stove, they really embody the spirit of a glamping holiday and al fresco cooking.
Sure, they are not as instant as a gas stove, but that is really another plus for us… you have to slow down and think about the cooking process, be mindful and in the moment.
It isn't a rushed affair like most things in our modern life! We hope you love them too.
So how do you light the Prakti Stove?
https://www.youtube.com/embed/fo8k1S9HXJs
How to Light your Prakti Stove:
Position stove on the stone plinth provided
Fill the fuel chamber with charcoal until it is level with the top
Open the vent doors and pull the ashtray out from below the fuel chamber
Light your lighting material - we tend to use a couple of eco firelighters
Place your lighting material on the ashtray
Push the ashtray back inside the stove leaving the vent doors open. Wait until you have a good even heat before cooking, usually around 10 mins. Add more charcoal as necessary
To control the cooking temperature use the vent doors to increase or decrease airflow - open fully for maximum temperature, close to lower.
Here are a couple of meals we love cooking on the Prakti - and hope you will too:
1. Sausage Pasta
This is a recipe we've cooked for ages - our 6 year old (usually fussy eater) son loves it.
Ingredients:
6 Sausages
Pasta for 5 / 6
A couple of pinches of dried chilli flakes
A lemon
A glass of white wine (it's a sacrifice, but worth it)
Oil to cook with
Grated cheese to serve
https://youtu.be/rrZ7F3kQZVY
Instructions for the Prakti:
Boil the pasta so it's almost but not quite totally cooked. It's going to sit in the hot water and carry on cooking while you cook the other ingredients. Remove from Prakti and sit to one side.
Heat up the oil in your frying pan. Split open the sausages and discard the skins. Bash the sausage meat up with the back of a spoon so it looks like minced beef, add chilli flakes and cook until it starts browning.
Sacrifice that delicious glass of wine and pour in.
Let that reduce for about 10-15 mins, giving it a few stirs. Squeeze in the lemon juice. Leave it to reduce more for about 10 mins.
We want everything cooked and a bit of liquid left, but not swimming in wine and lemon juice :)
Drain the pasta. Add the pasta to the pan of cooked sausage. Mix in.
Serve with some grated cheese over the top.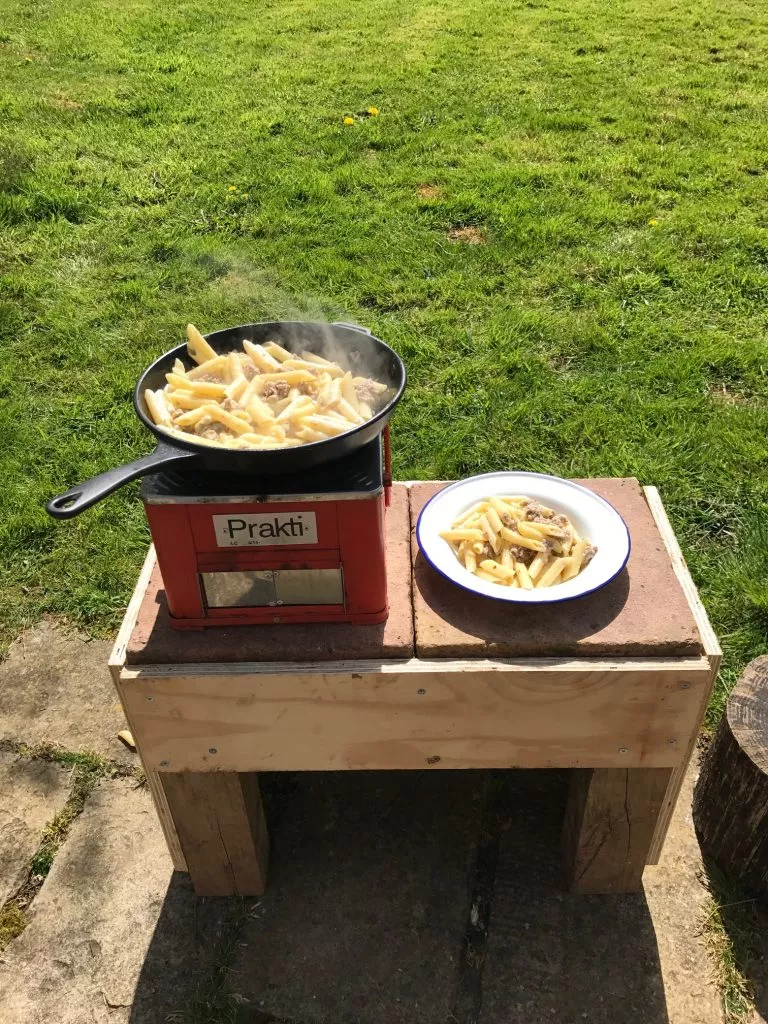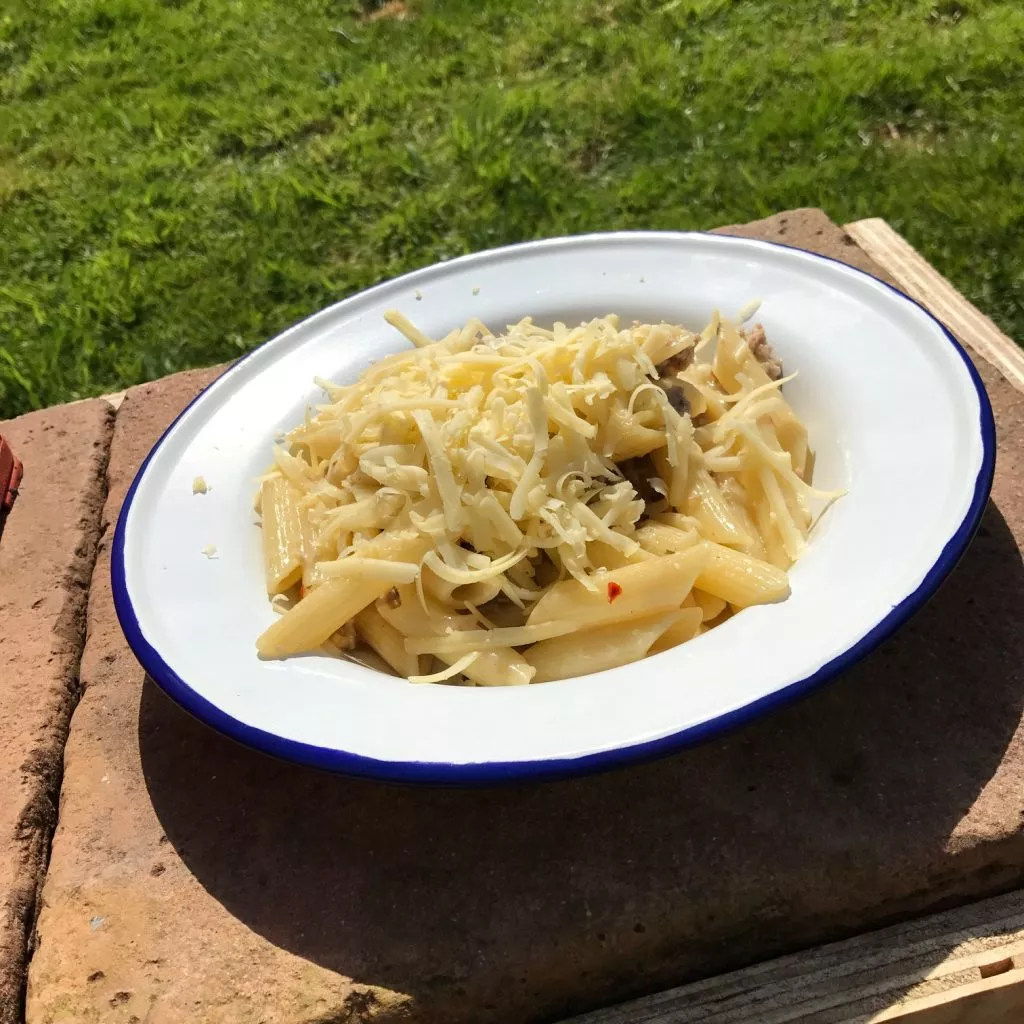 2. Pancakes on the Prakti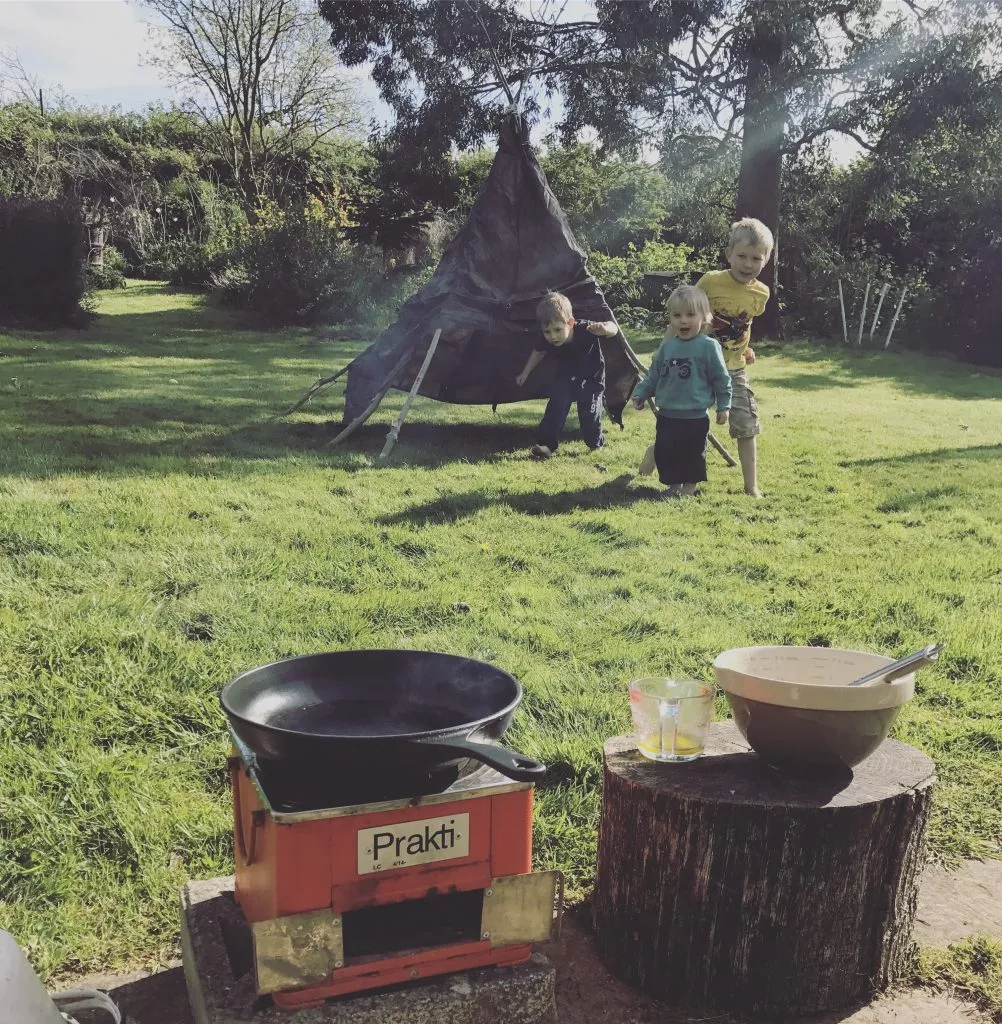 My boys love pancakes! This is a really quick and easy breakfast, or light supper.
Instructions
Mix up your batter - I use the following recipe:
Makes about 20
250g self raising flour
1/2 level tsp baking powder
25g caster sugar
2 medium eggs, lightly beaten
275ml milk
50g butter
Oil, for cooking
Optional - some raisins, or blueberries (personally we never use them, but they could be a nice addition!)
To serve
A little butter
A little honey or syrup (our boys choice :) )
Some fruit
This can be mixed up prior to coming on your yurt holiday, or you can mix it up in the facilities barn, or out in the yurt field!
Put the flour, baking powder and sugar in a large bowl and combine. Add the beaten eggs together with the milk, then pour slowly into the flour, whisking all the time, to form a smooth batter. Stir in the melted butter (then the raisins or blueberries, if you are adding them).
Light the Prakti and wait until the heat is hot enough for cooking on. Get the oil in the frying pan up to cooking temperature.
Put a large spoonful of batter mix into the frying pan.
We find we can do about 3 at a time in the pan.
Leave until you can start to see bubbles popping on the top of the mixture, kind of like a crumpet, and then flip and cook the other side.
Repeat until you've used up the batter!
Serve with a dribble of syrup, or your choice of topping.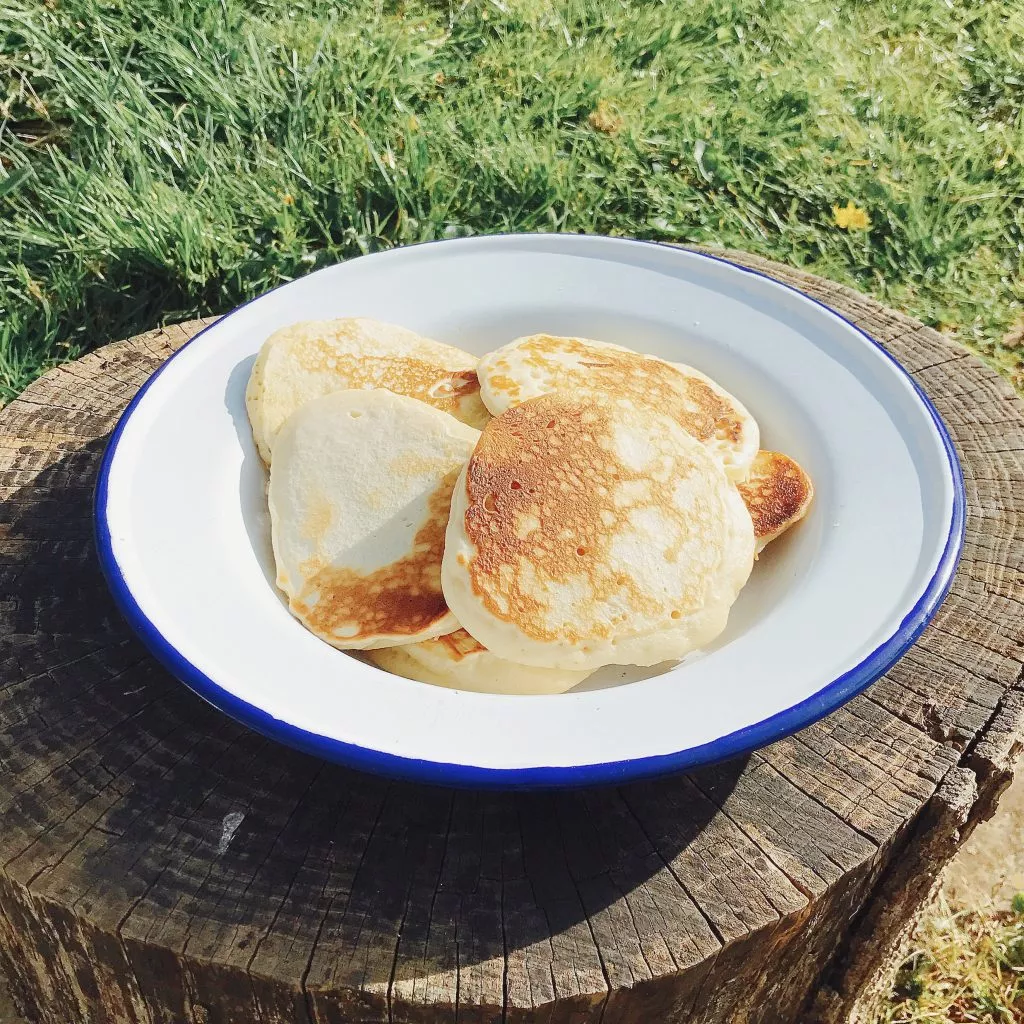 If you've liked this - come and try it yourself :)
Find out more about our accommodation and check our availability here