Spring has Sprung at Somerset Yurts!
What a beautiful day we've had on the Quantocks today – rather chilly, but fabulous blue skies and plenty of sunshine.
I had a wander around the farm this afternoon, armed with my camera, to try and capture signs of Spring. I didn't have to look very far! The garden pond is absolutely crammed with frogspawn (or it could be toadspawn – not quite sure!). Snowdrops have been out for a couple of weeks now, but still going strong. I also couldn't resist a trip to the calf shed, where numerous new additions to the herd at Hill Farm can be found, looking all fluffy and lovely on their straw bedding :)
We have an exciting couple of meetings coming up over the next few days to progress the planning – so we'll update you as soon as we have more news!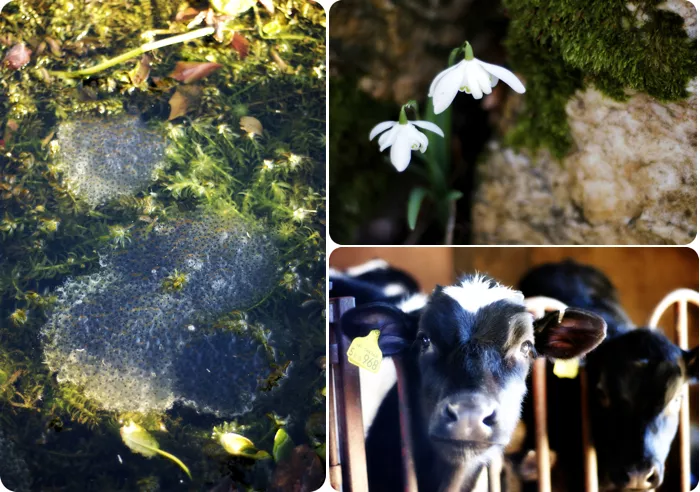 Spring at Somerset Yurts