Dog friendly glamping holidays in the UK
Table of contents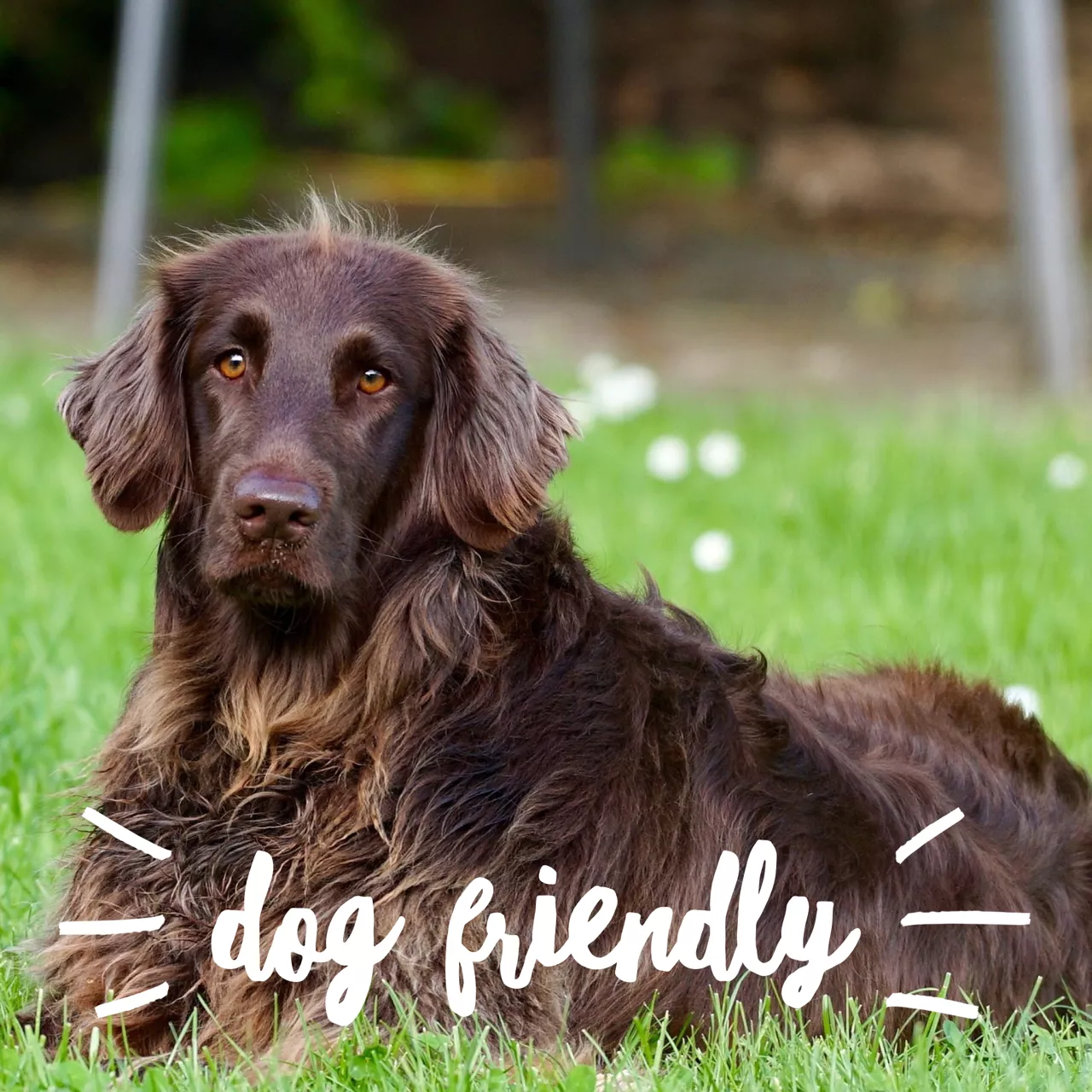 dog friendly glamping
Dogs love glamping too! We know what an important part of the family our four-legged friends are...we're pet owners ourselves with a crazy sprocker and a lazy labrador... as such we are more than happy to welcome dogs (with dog owners!) to Somerset Yurts.
We think our glamping site is a fairly perfect place for the whole family including the dog(s) to come and stay, relax, unwind and enjoy a dog-friendly holiday.
We have a variety of luxury tents here - as our name suggests we started out with Yurts, but now we also have a geodesic glamping dome and two safari tents - so there is a good range of accommodation to suit your needs.
Having run the site here for 12 plus years, we're confident you'll have a comfortable stay whether you're a couple, a family or a group with dogs. You can find out more information and pictures about our accommodation on our accommodation page.
I'm afraid we don't provide dog beds / crates or bowls so you'll have to bring your own - if you dogs are anything like ours they'd probably prefer that anyway!
There are plenty of outdoor adventures on our doorstep: footpaths right from the yurt field, open countryside, trails, and woods to explore!
A short drive from the yurts you can find dog-friendly places such as Hestercombe Gardens and Fyne Court, as well as the wonderful Quantock Hills AONB, Exmoor National Park, and the North Somerset Coast - whatever activities you are into, there is a unique experience a short drive away for everyone!
dog policy
We accept up to 2 dogs per yurt, at an additional fee of £10 per stay, per dog - we just ask that you and your furry friend respect a few simple rules:
Dogs must be kept on leads at all times around the yurt site (we have cows grazing neighbouring fields)
Please keep dogs off the human beds, please bring your own dog crate/bed and blankets
Dogs must not be left unattended at any time during the day or night in your glamping tent
All dog poo to be cleared up around yurt fields
Maximum of 2 dogs per yurt or safari lodge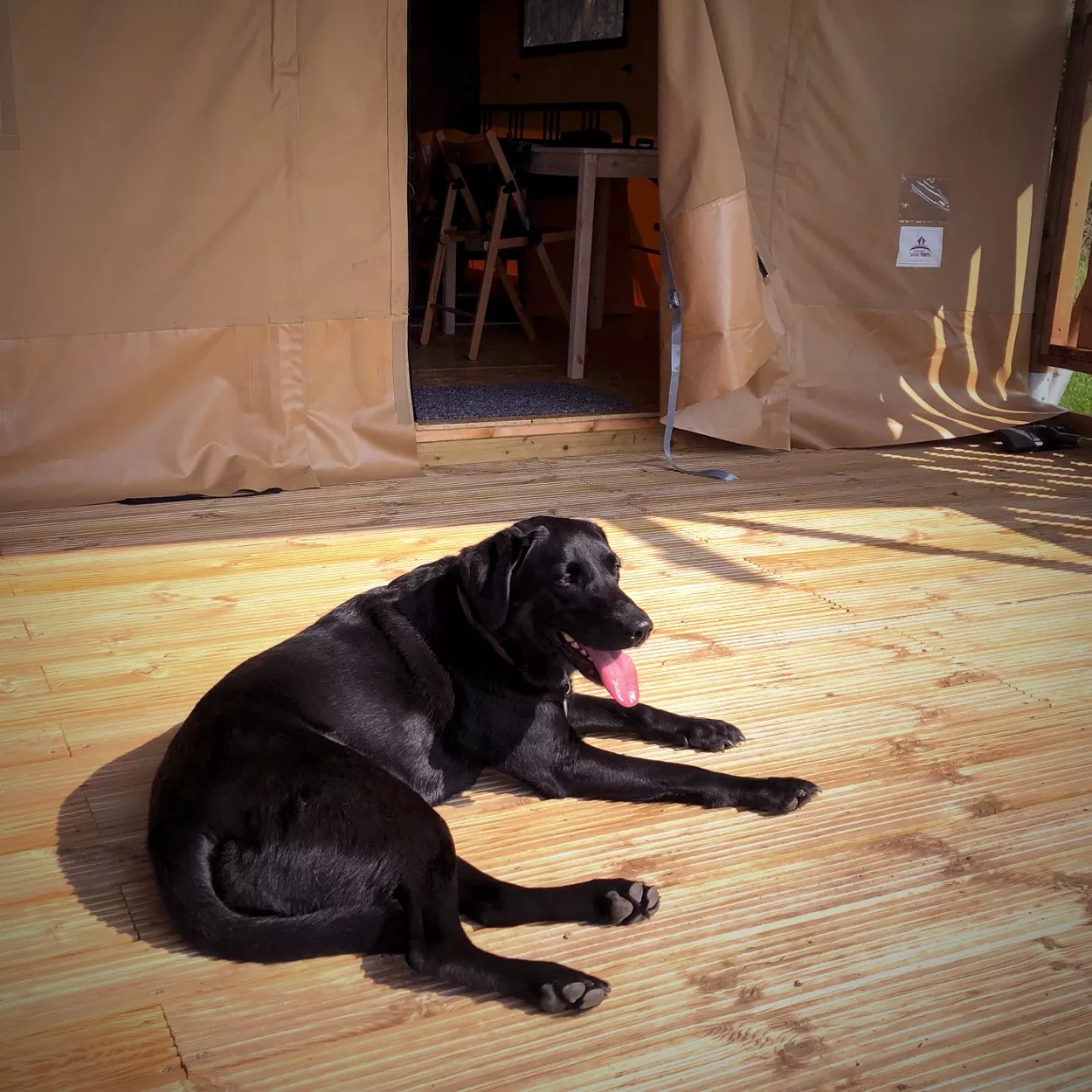 The Yurt site is about 3 acres, so you have plenty of space and freedom!
Footpaths are accessible from the site, plus you can check with Mark or Emma which fields you can let your dog off the lead in - we can advise which fields have cows grazing, and which you can walk in :)
Some of the best places to explore nearby include:
If all that sounds good and we hope it does - have a look at our booking page for availability